Hastings get ready to get All Shook Up! Its Suspiciously Elvis!
Black Rabbit Productions are delighted to announce:
Suspiciously Elvis and full band
Hastings Horntye Park Sports Complex 2nd October 2020!

Suspiciously Elvis is coming to Hastings in this fantastic out door marquee event at Hastings Horntye Park Sports Complex, Hastings.
This is a seated event only, and measures are in place for social distancing and to make this a safe and fun event.
Hog roast and hot dogs available on the night. Seated table service via the bar app, with a great selection of drinks.
Tickets are available as 2, 4 or 6 tabled tickets. So if its just two, you will be seated at a two person table, four on a four person table and six on a table for six. You won't be seated with other people.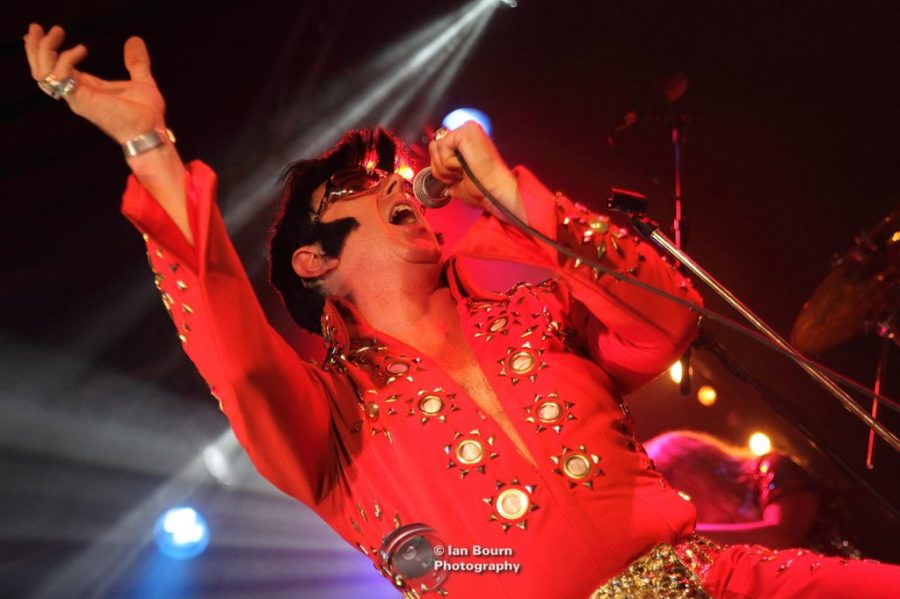 Grab your tickets from HERE!
Facebook event page is here.
Keep an eye on event page or venue for any changes or updates.
So come and enjoy a fantastic evening of the music of the KING. And blow the lock-down blues away.
Suspiciously Elvis is on the WWW
Suspiciously Elvis on Facebook
Black Rabbit Productions  are hosting the evening. They work hard promoting live music on the south coast. They are a promotion company with years of experience putting on music shows. Tonight was superb. They have some great gigs lined up, a great time is pretty much guaranteed with these guys. You can find Black Rabbit Productions on the WWW
And Finally…
We work hard with the artists, the venues and the crowd to bring you the best photos and reviews across the area. Keep Music LIVE! Follow us on Twitter and on Facebook.
Please note all original images / video are copyright, please do not copy. If any of the featured artists/promoters/venues want copies of the images – or more if available – please just get in touch.
All original pictures / video – copyright to IANB/MEDIA WORKS/ SCENE SUSSEX – Ian "The Lens" Bourn 2020.
Got an event coming up? Need some gig photography, promo shots, previews or reviews? – please get in touch! See you down the front – come and say "hi!"