Special Kinda Madness: A Specials and Madness tribute act performing in venues across the UK. 2 Bands + 2 Tone=1 Fantastic Night! & The Riffs as guests.
Special Kinda Madness – The Riffs: Concorde 2, 24 September 2022
Concorde 2 were hosts for another top tribute night brought to us by Black Rabbit Productions.
Special Kinda Madness are a Specials and Madness tribute act performing in venues across the UK.
Special Kinda Madness brought their stomping set to Brighton, with a great support from The Riffs. I think this performance was a rescheduled show and was eagerly awaited by many. Black and white is the dress code for many tonight and oddly not many choosing to wear a red Fez.
I had recently been to see Madness (read about it here) and The Specials (read about that here). Both nights had been fantastic and provided some solid memories of both performances. I was keen to see how "Suggs" and "Hall", Darren Jones and his band would fair.
Now, I do love a good Tribute band. Yep, hands up on that point. They can be unpredictable, but credit to Black Rabbit Productions they only bring the best to Brighton and Sussex. Anyway, tributes are usually either dressed up look alike firing up poor imitations of the band or artist they love or the tribute who know the material inside out and have a genuine love of the music and the artist. Special Kinda Madness fall into the second category! They are all extremely talented musicians that actually seem to live and breathe the artists and recreate the songs with such passion, care and attention. Tonight it was difficult to tell these guys apart from the sound of The Specials and Madness. They were totally nutty and on point for over two hours.
Madness and The Specials on the same night! Unlikely these days, but you never know and these guys bring that dream almost to full fruition. This,  I can tell you  and confirm, is the next best thing!
Special Kinda Madness played a truly authentic set from each band, The Specials first followed by Madness. The definitely matched the sound and energy of The Specials and mixed up for the second set with a non stop blast through the unforgettable and iconic songs of Madness.
Click on image to enlarge
It was a trip down memory lane for all the Ska fans and those 2-Tone rude boys and rude girls. Special Kinda Madness were treated to a rowdy, up for it, crazy and, without doubt, a fun-loving crowd of fans.
Both sets were meticulously put together, they produced a show that had everyone in Concorde 2 up and dancing from the start.
Click on image to enlarge
Special Kinda Madness for part one hit us up with the best of The Specials. The sound was top notch and they fired up the crowd and pulled us in nice and close for the rest of the evening. It was a ska party time heaven, check out the set list and you will understand! Not one person was standing still.
Click on image to enlarge
Opening up The Specials section was Man at C&A, and other songs included Rat Race, Do Nothing, Too Much Too Young, Ghost Town, Message To You, Navarone  and closed the section with the fabulous Monkey Man.
But those wonderful 2 Tone fuelled rhythms didn't stop. The guys were taking a short interlude and invited us to go top up our beers or step out for a spot of fresh air. Before long the crowd piled back inside Concorde 2 as Special Kinda Madness returned for a promised set covering the hits of Madness. It was great to see a good mix of ages in the busy crowd tonight as we filtered back.
Special Kinda Madness for part two were brilliant for the Madness set. They took us through the big hitters and a couple of not so well known songs from the Madness back catalogue. As I said earlier they did it with an almost uncanny accuracy. Close your eyes for a moment…is that Suggs speaking? Just brilliant. There were props galore throughout the set, lamp posts, umbrellas, hearts and a mini Sax.
The set opened up with Madness, and included My Girl, The Prince, Lovestruck, It Must Be Love, House of Fun, Our House and a brilliant rendition of Wings of a Dove.
We had two more songs for the encore, One Step Beyond and an extended Night Boat To Cairo. For this I had moved back in the venue, this gave me a better view of the stage and dancing that was happening. I can tell you hands were in the air, beers raised, mobile phones held aloft. I am pretty sure, there was not one foot that wasn't tapping. The band for the entire performance seemed to be having as good a time as we were.
Just great to see so many gig goers dancing to some of the finest Ska music there's ever been, created by two of the finest. Both sets provided a dynamic, dynamite, dramatic performance and reconstruction which had an impact on everyone in the venue.
Click on image to enlarge
Well Played Special Kinda Madness. Tonight you gave us a great performance, one unforgettable  House of Fun. They had the place jumping!
Special Kinda Madness: The Specials.
Special Kinda Madness: Madness.
Playing a set from each band and producing a show that will have the audience up and dancing from the off, Special Kinda Madness will have everyone hankering after that exciting era of 2-Tone and ska.
The Riffs
Black Rabbit Productions had pulled in a superb top Ska outfit The Riffs as guests of Special Kinda Madness. Are they really named after  after a gang in the 1979 movie The Warriors?
The Riffs became big names on the late-80s UK ska scene. Their debut appearance, Blind Date, as featured on the Skank imprint's compilation, Ska For Ska's Sake, in 1989, was so well received that the label signed the band for debut album Who Wants It?.
Since those days, The Riffs have released a couple of albums, a handful of singles and appeared on dozens of compilation albums around the world.
Famous for a being a fantastic live band, The Riffs have appeared all around the UK and Ireland and well as in Austria, Belgium, France, Germany, Italy, Holland and Spain.
The Riffs have shared the billing with Laurel Aitken, Madness, The Specials, The Skatalites, The Selecter, Neville Staple, Edwin Starr, Desmond Dekker, Bad Manners and plethora of other bands.
Click on image to enlarge
When The Specials reformed in the 1990s, The Riffs were the support act for their first gig at London's Mean Fiddler. The band have also welcomed Buster Bloodvessel, Dave Barker, Winston 'Mr Fixit' Francis and Paul Fox of The Ruts to the stage as special guests.
Click on image to enlarge
The band played brilliantly. It was high energy from the start, classic Ska/Reggae which got everyone going. Lots of people clearly dressed to impress in the Two Tone/Ska style who were absolutely loving it, singing and dancing. We were served a fine set of fresh, punchy, bass-driven ska. A harmonica played magnificently almost sounding at times like a lead guitar. We had keys, a mic'd up acoustic guitar and some top vocals and harmonies.
The Riffs are a band chock full of chaotic ska riffs & potent lyrics. That in turn brought in a strong set featuring killer tracks in their 30 minute slot. The band played brilliantly, high energy from the start, classic Ska/Reggae which got everyone going. Great job The Riffs and you primed the audience for the rest of the evening.
Click on image to enlarge
The Riffs went down a storm in Brighton, go see them play if they turn up near you. Great fun, and great music. It's a winning formula. Go see them if they play near you. A word of warning however, you will need your dancing shoes!
You can keep up to date with The Riffs on Facebook here!
All in all, this was a really great evening, knees are feeling it a bit today though!

Thanks to:
Special Kinda Madness
The Riffs
Black Rabbit Productions
And the team at Concorde 2
Words and photos by Ian Bourn.
Black Rabbit Productions hosted the evening. They work hard promoting live music on the south coast. They are a promotion company with years of experience putting on music shows. Tonight was superb. They have some great gigs lined up! You can find Black Rabbit Productions on the WWW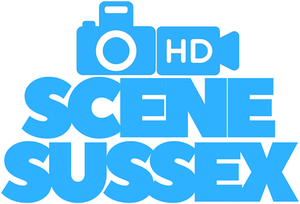 We work hard with the artists, the venues and the crowd to bring you the best photos and reviews across the area. Keep Music LIVE! Follow us on Twitter and on Facebook.
Please note all original images / video are copyright, please do not copy. If any of the featured artists/promoters/venues want copies of the images – or more if available – please just get in touch.
All original pictures / video – copyright to IANB/MEDIA WORKS/ SCENE SUSSEX – Ian "The Lens" Bourn 2022.
Got an event coming up? Need some gig photography, promo shots, previews or reviews? – please get in touch! See you down the front – come and say "hi!"