New Purple Celebration: Concorde 2 – 9 September 2022 – Black Rabbit Productions and Lout.
NEW PURPLE CELEBRATION. They came to perform, and they did for two hours! A night to celebrate the music, the life of Prince.
NEW PURPLE CELEBRATION
NEW PURPLE CELEBRATION, Changing their name, I guess a little like their inspiration, the band formerly known as PURPLE RAIN: A CELEBRATION OF PRINCE, are in Brighton and dropped into Concorde 2 with a new name and logo. NEW PURPLE CELEBRATION. They were here to perform, and they did! A night packed with a brilliant funky soul fired musical extravaganza. They, and the sold out packed crowd were here to celebrate the music, the life and ongoing legacy of Prince.
A full nine piece outfit, New Purple Celebration took to the stage. The band have been playing since 2004. They are, as I understand, one of the only European Prince Tribute acts on the circuit. They are fronted with a guitar playing 'Prince',  founder-member Jimi Love. The line up seems to have changed tonight but I recognised a couple of the musicians.
Top bass man Andy Trill was nailing it tonight. A stunning display of some mega complex bass routines and pulling off some great moves at the same time. I have to say this band is amazing. What a talented collective. I have enjoyed the music of Prince for many years, as a DJ and as a listener. I never saw him live sadly. These guys are not just a tribute, they do play Prince's music live, These guys could be an individual band in their own right. They successfully fill a massive Prince void.
Some stunning drumming from the back. Sharlene Goodridge was in charge of the kit and what a sound, working tightly with the bass and the rest of the band. Jimi is backed by a band of top quality musicians clearly with touring experience. The experience was made up with a horn section, backing vocals and two key board players. All performing together because of their mutual respect and love for the music of Prince.
Friday night's gig in Concorde 2 and New Purple Celebration give us a perfect example of how musicians love to play, and the crowd can settle in and listen and dance along to the variety of the music of Prince. This was not a show that started slowly and gradually builds the atmosphere to a finale. It was Party Like Its Friday Night from the get go!
The band describe their mission as The Ultimate Celebration of Prince, a confident description. Can they pull it off? I can confirm they are pretty darn good and they cover a lot of Prince's hits, and some lesser known outings for some of the songs. New Purple Celebration will hook you, pull you in and definitely keep you on your feet for nearly two hours!
They have been described in the Press as "nothing short of a huge party,". I went expecting to see and hear the hits performed live. They served up the hits from one of the most loved artists of all time; 1999, Little Red Corvette, Purple Rain, Kiss, Diamonds And Pearls, U Got The Look, Lets Go Crazy ( we did!), When Doves Cry, Cream, I Wanna Be Your Lover and many more… It was a two hour set with a 15 minute break. The set had some 34 songs listed and I think they pretty much did the lot! The show ran until 10.30 which was good news as usually gigs finish at 10 due to club nights in the venue.
I love that the beat goes on! Most of the songs were seamlessly segued together. There are no real gaps between the songs. There was no long between the songs chat or banter, the band were here and they meant business!  I have to say I enjoyed the lesser known tracks, for me anyway, this was after all the music of Prince! An amazing band made up with sax, trumpet, keyboard, drums pulled it all in with superb backing vocals whilst being led by frontman Jimi on stunning vocal work and brilliant guitar playing and welded together with some super soaring solos.
The smoke machine also worked tirelessly, and, with the darker stage areas meant that some of the band were pretty much obfuscated for the set which was a shame. However there was a massive display of energy from everyone on that stage, they fired that energy the first song, Controversy and they carried it relentlessly right through to the show climax, Purple Rain.  Always something going on it all just added to the spectacle.  The band members were all really and all of them got a mention from Jimi and a chance to show off those skills. Jimi who I don't think stopped smiling all night, let his comrades to each take the stage and receive the appreciation from the crowd. I think most of the musicians seemed to double up on instruments. It was indeed a busy stage!
The first section tonight seemed to have been made up from those hits we all love and some lesser known tracks. The dedicated fans would have been delighted, and given an opportunity to sing along to those ones. The second part after their short intermission was packed solid with funkier songs, and yes more hits such as Kiss and a blistering version of America. As I said, the songs blended together! It was a non stop party for an hour! For me set highlights were the all bouncing Lets Go Crazy, Party Like its 1999, Kiss and yep, as the venue was swathed in purple, Purple Rain.
New Purple Celebration are top of their game performers.Never seeing Prince live this was special night and pure joy for everyone packed into Concorde 2. I recommend going to see these guys if they play near you. A funkin' fabulous display.– I want these people to be my friends as they were just having a party on the stage all night, in fact…..
The whole band seemed to be having as much fun as us which made the evening more special. Song after song dropped into the set, I would Die 4 U, Raspberry Beret and Alphabet Street. All delivered totally on point.
Click on image to enlarge
I started off asking if the The Ultimate Celebration of Prince from New Purple Celebration could pull it off? The band and Jimi together worked hard and I am happy to confirm they did, and did it with style.
They funked the hell out of us! The crowd left after some fine audience participation for Purple Rain, lots of hot and happy faces headed out into the cool autumn air. Well played New Purple Celebration – this is a fun night out and judging by the mixed crowd, suitable for all!
New Purple Celebration are on the WWW
New Purple Celebration are on Facebook – give them a like and check to see if they are playing near you and then go grab a ticket.
And Finally…
Thanks to New Purple Celebration
Thanks to Lout
Thanks to Black Rabbit Productions
Thanks to the crew at Concorde 2
Lout:
Lout Promotions are Brighton based concert promoters and event producers who have a combined experience of over 30 years in the live music and events sector. On the WWW here.
Black Rabbit Productions promoting live music in Brighton and Sussex.  They are a gig promotion company from Brighton. On the WWW here.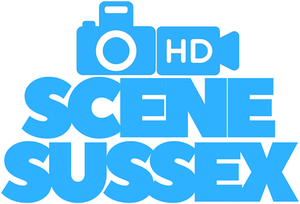 We work hard with the artists, the venues and the crowd to bring you the best photos and reviews across the area. Keep Music LIVE! Follow us on Twitter and on Facebook.
Please note all original images / video are copyright, please do not copy. If any of the featured artists/promoters/venues want copies of the images – or more if available – please just get in touch.
All original pictures / video – copyright to IANB/MEDIA WORKS/ SCENE SUSSEX – Ian "The Lens" Bourn 2022.
Got an event coming up? Need some gig photography, promo shots, previews or reviews? – please get in touch! See you down the front – come and say "hi!"