The Priscillas, PollyPickPocketz, I, Doris – Prince Albert 16 October 2022.
The Priscillas were back in Brighton. The Queens of noise with an exciting new set. Guests PollyPikPocketz and I, Doris. What an afternoon!
The Priscillas
It's been a while… Pre pandemic was the last time we met up at Concorde 2. Return gigs were planned and scratched as lock downs ruled the music scene. But,,at last, and well worth the wait. The Priscillas were back!
A Priscillas gig is always hugely entertaining. Their sets will whisk you back in time with a hint of rock n roll, 60s fun and 70's Glam and Punk. The sets are always full of energy and always a stunning array of finely tuned pop songs, all delivered on stage with verve and a dash of feisty charm. Music can be fun, and an afternoon in the splendid company of The Priscillas, the fun is always guaranteed, and with what they do, your foot will not stop tapping!
Jenny Drag – lead vocals
Val – guitar and backing vocals
Lisa  – drums and backing vocals
Taylor – bass and backing vocals
Click on photo to enlarge
The guys headed for the stage, Jen clutching a glass, I asked "No red today Jen?", "No darling its bubbles today!" she replied. The band took their places and Lisa hit the skins counting The Priscillas into the first song, Gonna Rip Up Your Photograph.
Jen prowls the Albert stage dressed in black with matching boots as (All The Way To) Holloway was next. Jen has the most beguiling of smiles that can light up a room as she glides across the stage. Her vocals this afternoon, as always, were just fabulous. She was joined with a mini tambourine and a mini harmonica.
Val on guitar duties is always a joy to watch as she powers out the chords and some damn fine backing vocals. She doesn't keep still for a second and pulls off some rockin moves. I had last seen Val when she was playing bass for the Lene Lovich band.
Taylor played some pretty mean bass guitar for us this afternoon and providing those backing vocals which when combined with everyone else help to give that over all unique Priscillas sound. Next up is a favourite track of mine Timing.
It was great to see the awesome tub thumper Lisa back in the drummers seat. She is one of the most enigmatic drummers, with a pure talent for hitting those skins. Working with Taylor to keep it all tight. Her skill is always a joy to watch and hear as she powers out fills and patterns. Lisa has a sense of timing that forms the basic heartbeat of a Priscillas set.
Some newer material for me included Rowers, The Dream and Angela. All great to hear live.
Click on photo to enlarge
A switch up of a Priscillas set with two covers today, Church Of The Poison Mind (Culture Club) and Boys Keep Swinging (Bowie). An absolute fire starter version of Y.O.Y. blasted at over 200 BPMs into the crowd. Damn that was fast!
It was great to see The Priscillas had once again drawn in a sizeable crowd as we launched into Superhero. This is another track from the album 10,000 Volts. Jen launched into this one with everything and with "Just Give Me A Kisssssss…" and one of the most purrrrfect cat purrs from Jen. This song fired everyone up as the band stepped it up another notch to close as Jen lifted the mic stand and swirled it above her head. A class performance from The Priscillas.
 The Priscillas – Y O Y can't all bands be this much fun!
There is a download available of the gig. Half the proceeds from downloads sale go to the band, and the sound quality is top notch. Go grab a memento of the gig. Its only available for a short period of time. And you can grab it from here!
PollyPikPocketz
PollyPikPocketz have been around since 2014 doing their thing, and the line up today gave us a heck of a damn cool performance. Great tunes, some hilarious banter and Frog, green hair and green 3 string bass guitar.
Its hard to actually describe what they deliver genre wise, sure its punk, its rocky but it is also lively, colourful and full of bounce! It works; their energy and sound will suck you in for their performance. A mix up of their music, flamboyancy and characters gracing the stage this afternoon..
Polly Pick Pockets have been shaking up venues for a while, its great to have them back in Brighton delivering their unique look, sound and a unique blend of alt-rock and punk.
On the set we had classics such as Soul Sukka delivered on point by PollyPikPocketz and the thought provoking Keyboard Warrior. The anthemic Handz Off Motherfuckka is pounded out with some timely crowd participation. Awesome sounds from a mammoth band!
Click on photo to enlarge
As Myura beat the heck out of that single drum that had been pulled to the front of the stage for On Your Way. Myura stopped the proceedings to bring up a special young guest, Lily. Daughter of many a gig attendee and promoter, Steve Lodge. The band invited her on stage for a number, it was her first gig at the Albert. Congrats to PollyPickPockets for giving this young lady, who is a massive fan, such a memorable afternoon. It was a joy to watch and also be part of that special occasion. Brilliantly done Myura!
Click on photo to enlarge
It is hard to pin them down when you have a green haired, with matching eyebrows punk on bass. You have an out and out Rocker with lots of hair playing those riffs and pulling the moves on guitar. Not forgetting a grunge/rocker on the kit at the back. Up front we have the delightful Myura in a great outfit, gushing with searing vocals and fizzing effervescence. Myura hits the main vocal duties and also bashing the heck out of a single drum. She really is a tour de force. Great to see these guys again after the wonderful Lips Can Kill Tour.
They clearly love playing live gigs and so for us it's all about having punk fuelled fun. They cranked it to the max from the off! All in all this was an enjoyable punky romp and exciting to watch. Go catch these guys live!
I, Doris!
A new outfit for me, or rather a new tabard for me! I, Doris claim "We are a kitchenpop/mummycore band from London.
Taking a glittering disco punk meat cleaver to the gender challenges that no-one else is talking about."
I, Doris took to the stage. The band comprises of:
Lead vocals and bass is Doris, on vocals and keytar, is Doris (with a keytar, not seen one of those in a while!). I think Lady GaGa played a custom keytar. On actual proper guitar is Doris and on drums, yep you guessed it, its Doris! I, Doris all dressed in red logo'd up tabards in bright red. I was expecting characters from the BBC "Dinner Ladies" to join in the fun.
Click on photo to enlarge
I, Doris were brilliant fun, we had some rock, a load of pop and a slice of almost ska handed out lovingly. We had their own rather tasty material, a couple of covers and a reworking of a song. The guys were here to play and have fun. The banter between the Doris's and between the crowd has great fun, hilarious at times, and a little risqué at times as Doris (vocals) asked if anyone had err….let me think on that for a minute…  "pleasured themselves" today! A couple of brave folk answered.
It was a short 30 minute set that just shot by. A great choice from Andy and his Alternative Gathering team.  I left the room after their set smiling! Yes, me smiling!  Great fun live, some hilarious banter and warmth from I, Doris. The serious levels and lyrics are cleverly disguised under the bouncing tunes and performance.
Click on photo to enlarge
Oh, and I, Doris can really play and put on a top performance in their allotted time.  Great musicianship, searing guitar riffs, soaring vocals all held together from the back drum kit. I loved the "keytar" sounds and the vocals and harmonies were spot on. They totally engaged with the crowd and held us close for the duration of their set. At times its raw, sometimes passionate and always intense. I Loved it and would recommend you go see them if they play near you. I hope they make a return to Brighton soon.
And Finally… every band gave it their all this afternoon. They were all headliners!
Thanks to:
The Priscillas
PollyPikPocketz
I,Doris
A Huuuge shout out to Andy C and An Alternative Gathering
Words and photos by Ian Bourn.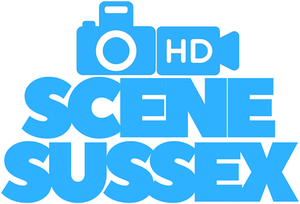 We work hard with the artists, the venues and the crowd to bring you the best photos and reviews across the area. Keep Music LIVE! Follow us on Twitter and on Facebook.
Please note all original images / video are copyright, please do not copy. If any of the featured artists/promoters/venues want copies of the images – or more if available – please just get in touch.
All original pictures / video – copyright to IANB/MEDIA WORKS/ SCENE SUSSEX – Ian "The Lens" Bourn 2022.
Got an event coming up? Need some gig photography, promo shots, previews or reviews? – please get in touch! See you down the front – come and say "hi!"