Absolute Bowie – Concorde 2 – Black Rabbit Productions: 20 Dec 2022
There was glitter, wigs, platform shoes and makeup galore – and that was just the band!
All thumbnails can be clicked to enlarge
Concorde 2 filled up, and again Absolute Bowie had mustered a capacity sold out event. So good to see a large queue of fans waiting to get in. The crowd I must say was resplendent tonight as some fine 70's gear was being worn.
Tonight was the first time I have seen an Absolute Bowie merch desk! It was full of posters and great T Shirts and at a great price. It was busy on there!
You better Hang On To Yourself as Absolute Bowie returned to Brighton. Throughout the COVID 19 and various lockdowns I had been lucky to catch the Absolute Bowie guys a few times. I, and the capacity crowd, still couldn't wait to see John and the guys live once again!
He gets into your Soul love!
The venue was Concorde 2 in Brighton and the event took place on a chilly Tuesday night and was promoted by a top local promotion outfit Black Rabbit Productions. A sold out show saw the crowd enter the venue preparing to have a night to remember. There was a very clear air of expectation and excitement in Concorde 2 tonight as the band came on stage. The crowd quickly settled in for what turned out to be another fabulous performance.
The band tonight on stage were John O'Neill – vocals and 12 string guitar as David Bowie, Andy Marr – guitar as Mick Ronson, Alex Face – drums as Woody Woodmansey, a newest addition to the line up, Sam Ferrari – bass as Herbie Flowers, and the fabulous Alex Paolillo – keyboards as Rick Wakeman at the back. This, after nine years was to be the last show for Alex. We wish you well Alex, we will miss you, but good luck to you my friend.
A huge shout to the band, Andy on guitars was off the chart tonight, he teased and thrashed his guitars and delivered a totally enthralling guitar set. It was full of those vicious riffs, guitar licks and jaw dropping solos. On stage was his new flying V guitar, what a sound! Boy, can he play guitar. Alex on keys and synths provides a wonderful solid backing to all the songs.  We were treated to a solid percussion performance and an awesome drum solo from Alex, sticks flying hard tonight. Sam worked hard on those complex bass lines we know and love. These guys are simply out of this world.
John has skilfully captured the essence of the performance and songs carrying those notes in a similar way to the great man himself did. Actually, If you closed your eyes on occasions  you could almost imagine it was The Starman, David, himself on stage. It was that good. John tonight raised the bar vocally and also with some 5 costume changes. Another aspect of this top class performance. The attention to detail is staggering.
The band blasted open with a full on salvo from the Ziggy Stardust album. Hang On To Yourself, The Jean Genie, Ziggy Stardust, Suffragette City and an extended Moonage Daydream allowing Andy to smash it with some stunning guitar and mind boggling fretwork. This was rock n roll, this was Bowie, and this was Absolute Bowie.
A change of costume and we were into some of Hunky Dory and Ziggy again. Changes, All The Young Dudes, Starman (now with added lasers!) and the climax of the set was an all out rendition of Life On Mars? John conducts the crowd. Being the consummate professional, he just loves what he does, and so do we. He pulled the crowd in for some rousing chorus work for Dudes, Starman and Mars.
The set had been juggled around tonight and featured a new song to the set, New Killer Star which opened up part two. He quickly pulled us back, as perhaps a few crowd members may not have heard this track before with Young Americans. Johns voice was on form, he had recently recovered from a nasty cough/chest infection and his voice sails out with those Bowie vocal cracks. Stunning work. Look Back In Anger was next as another extended song, Ashes To Ashes was up. Allowing John again to change and giving the band a chance to play.
Then three belters followed in quick succession, Modern Love, China Girl and Let's Dance. What a night! The crowd didn't stop – we all sang, danced and collapsed on the floor! But it wasn't over just yet.
The guys had left the stage to return quickly with a two song encore. Space Oddity and a rocking all out version of Heroes, with Andy playing the guitar with his ebow. Robert Fripp recorded the original version on the Heroes album using just feedback. John dedicated Heroes to everyone considering what we had all been through the last couple of years. A nice touch from Absolute Bowie as they asked to remember the main man, Bowie, as his music was the reason we were all here tonight.
There remains no doubt whatsoever that Bowie's musical legacy will live on and there is no better person or band than John and Absolute Bowie to help keep a live version alive and keeping it all going. I have said it before but you have to be brave to be a Bowie tribute act. Bowie was loved by so many and was scrutinised and adored around the world. You have to have the belief and confidence and talent to pull it off. John as Absolute Bowie has all of those qualities and so much more. It is pretty much Bowie perfection.
There can be no doubt whatsoever that Bowie's musical legacy will live on and there is no better person, or band, than John and Absolute Bowie to help keep a live version alive. No complaints from the crowd who had joined in and engaged with the Star Man tonight. We had spent nearly two hours of singing and dancing as we approached Christmas 2022. The star shone brightly tonight.
Were you there? Check out this small video clip!
Space Oddity – Absolute Bowie: Live Concorde 2 20/12/2022
Absolute Bowie will return in the summer of 2023. You don't want to miss it!
More from Absolute Bowie can be found here on Facebook
More from Absolute Bowie can be found on the WWW
And Finally…
Farewell to Alex P – will miss you fella, always enjoyed our chats and love of photography. I am sure everyone wishes you well for your future path. Take care.
Thanks to: John, Andy, Alex and Alex – Absolute Bowie and Black Rabbit Productions
Words and Pictures: Ian Bourn
Black Rabbit Productions hosted the evening. They work hard promoting live music on the south coast. They are a promotion company with years of experience putting on music shows. Tonight was superb. They have some great gigs lined up! You can find Black Rabbit Productions on the WWW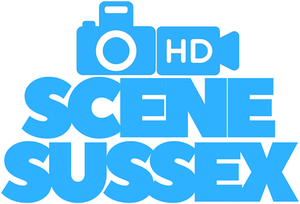 We work hard with the artists, the venues and the crowd to bring you the best photos and reviews across the area. Keep Music LIVE! Follow us on Twitter and on Facebook.
Please note all original images / video are copyright, please do not copy. If any of the featured artists/promoters/venues want copies of the images – or more if available – please just get in touch.
All original pictures / video – copyright to IANB/MEDIA WORKS/ SCENE SUSSEX – Ian "The Lens" Bourn 2022.
Got an event coming up? Need some gig photography, promo shots, previews or reviews? – please get in touch! See you down the front – come and say "hi!"