Are You Experienced? Jimi Hendrix Tribute – Patterns 02/09/2022
Are You Experienced? – Jimi Hendrix tribute. Back in Brighton. Hendrix classics live! Experience the extraordinary! Guests Elephant Hawk.
Now, if you're going to replicate a musical icon such as Jimi Hendrix then firstly you better know the material, and then you have to put on the actual performance. And you better make sure you do it well! Top tribute act Are You Experienced? were back in town and again they confirmed they can and put down a set totally on point with total style and authenticity.
Concorde 2 was the last time we all met, one of the first Social Distance gigs and social distancing rules were in place, it was full of Hendrix fans.I remember we all had to stay seated! That was a tough ask! There had been some mix up though tonight with Concorde 2 and the gig got shifted at short notice to patterns. I actually think it worked in everyone's favour. John and the band were up close and personal with the solid crowd, and the crowd were nearer to the action on stage. I did bump into one fella who had missed the notifications and had walked to Concorde 2, had to wait in a queue of younger concert goers only to be told he would have to walk back to Patterns. Thankfully he made it in time for Are You Experienced? – he said he may of lost a couple of pounds in weight as it was hot and muggy outside. Glad you made it!
Looking every bit like Jimi Hendrix, top guitarist John Campbell, who formed the original concept in 1996 – was accompanied by Mark Arnold on bass guitar and Phil Carter on drums.
Phil Carter on drums
Mark Arnold on bass guitar
Great to see the original line up with John. These guys worked it and worked it hard. The relationship shared by these guys is magnified as they deliver Hendrix classics one after another. Bass and drums were superb. Some of those bass and drum fills and patterns are really complicated and they pulled it together with pure style. Well played guys, an awesome display.
John/Jimi stepped out into the lights and onto the rug as the crowd roared their appreciation welcoming "The Experience" back to Brighton. Guitar slung around his neck and those first strums of the strings John heralded 'Stone Free' as the opener, and we were then effortlessly segued into 'Highway Chile'. At this point, I forgot to take photographs as I watched the magic of the performance unfold. John seemed to be soothing the notes out of the guitar, he made it seem effortless and damn smooth. All the while delivering that rich hypnotic vocal. He mouths the notes as he plays, he shouts at his guitar as he plays almost as if it has its own heartbeat – a living thing. Extraordinary to watch.
John Campbell has been regarded as one of the best Hendrix cover performers in the world, and a few songs into the set I can clearly see why he has earned that title, and maintains it. This was pure class, a masterclass. John played guitar with his teeth and then appeared to spit out a dislodged tooth! Hilarious – well hopefully and not a real tooth!
The Experience led us by the hand into 'Machine Gun' and the 'All Along The Watchtower'. My jaw dropped as I was blown away by the power and magnetism of this performer, the band and this performance. I think I can safely say we all forgot we were watching a tribute band. The crowd seemed to hang on John's every word as he spoke and joked with the crowd.
'Hey Joe' was delivered along with a blistering rendition of 'Star Spangled Banner'. The Patterns lighting changed to a red, white and blue lighting to mix in with the smoke enveloping the stage. Looked ok, but missed on the power of Concorde 2 lighting for this song when I saw this performed last time. Still, a cool attempt and appreciated by the crowd.
Crowd participation time!
A lovely rendition of 'Like A Rolling Stone' had the voices raised in Patterns. People had waited a long time to get out for some live music, and Are You Experienced? was definitely satisfying that thirst. John played and cajoled the crowd here. Encouraging us all to join in, starting off with a simple line from the song gradually working up to a complicated phrasing and pitch changes. I think we all did rather well on that point – well done audience. I have a video of this song somewhere and will share it once I find it! Its bloody brilliant to watch!
Click on image to enlarge.
I looked into the venue and saw lots of happy faces singing along to every word. This could have easily become just a long jam session done in front of a live audience. That was not the case, John, Mark and Phil pulled us in, they warmed us up and engaged with every person in the room. They made us feel part of "The Experience". I would go see these guys any night of the week.
The set kind of ended, with Foxy Lady tonight. Due to time constraints there was no Voodoo Chile, but the guys received a rapturous appreciative cheer from the crowd. John said "thanks for listening". John smiling and pulling those Hendrix moves seems to just bristle with genius creativity in his playing. I guess every time he plays these tunes, they change slightly.
The audience had no problem recognising every song on the set list. I am now a lot better off in the Hendrix knowledge stakes since last time we met. I have scoured ebay etc for some Hendrix vinyl! Its gotta be vinyl right?
To " Experience " John/Jimi and the brilliant band up so close was again nothing short of sheer magic and enjoyment for me. After the gig we had a chat which was great, "Hows your hearing?" John asked. "Pardon" I said – we both fell about, he is a really nice guy and a joy to talk to. My partner mentioned she was from Birmingham, John said he was from Birmingham – I got left behind as they chatted about "where about in Birmingham are you from" etc. We also remarked on the age ranges in the crowds these days which was great news. Brilliant,and John glad we had a talk, thank you – you must have been exhausted!
John / Jim  – quick Q and A:
Q: When did you get your first guitar?
A: My Mom bought me my first guitar, an acoustic. I was 12, more years ago than I care to remember.
Q: When did you get your first Electric Guitar and when did you get the Hendrix bug?
A: My older brother, bought me my first electric guitar when I was about 14. He got me into Hendrix, the rest as they say, is history.
Go see these guys if you can! Experience the extraordinary!
Are You Experienced are on Facebook here – check out dates etc and go see them live!
Support: Elephant Hawkers.
Another great find by Black Rabbit Productions, Elephant Hawk. From the East Sussex coast – they are Elephant Hawk and they bring you self penned titles and a mix of classics from the greats! Hope the pics are ok, I usually like to check with the band first, but as you started early I didn't get the chance ask you guys.

Click on image to enlarge
These guys were brilliant. They were so keen to get playing they started up before the venue had opened. Nice touch guys and as the venue opened the numbers increased and were immediately drawn into the fine sounds put down. They clearly had a section of their own fans there as we were invited to move in closer and have a dance. We did. Some great songs played in their set. This is why I love what I do. Discover a new band and their music and watch a polished performance and hear new music!
On stage, there is an effortlessness to their partnership as their vocals, along with keys, bass and drums, coalesce and seamlessly come together and shine. We had moments of real togetherness in their performance, it encapsulates that band bond and carries across the rockier and slower numbers. Really enjoyed you set and hope to see you again soon.
Elephant Hawk are on Facebook here. Check em out and give them a like! I have!!
And Finally…
Thanks to: Are You Experienced? Jimi Hendrix Tribute
Thanks to:  Elephant Hawk
Thanks to Black Rabbit Productions
Words and Pictures: Ian Bourn
Black Rabbit Productions hosted the evening. They work hard promoting live music on the south coast. They are a promotion company with years of experience putting on music shows. Tonight was superb. They have some great gigs lined up! You can find Black Rabbit Productions on the WWW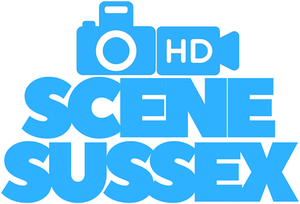 We work hard with the artists, the venues and the crowd to bring you the best photos and reviews across the area. Keep Music LIVE! Follow us on Twitter and on Facebook.
Please note all original images / video are copyright, please do not copy. If any of the featured artists/promoters/venues want copies of the images – or more if available – please just get in touch.
All original pictures / video – copyright to IANB/MEDIA WORKS/ SCENE SUSSEX – Ian "The Lens" Bourn 2022.
Got an event coming up? Need some gig photography, promo shots, previews or reviews? – please get in touch! See you down the front – come and say "hi!"