Billy Bragg:  Brighton Dome 14/11/2023.
Billy Braggs's influence continues to resonate today, some 40 years on. Some serious songs, a memorable, but also a fun and enjoyable experience.
To start the proceedings we were treated to a 40 minute video capturing the highlights and journey of Billy Bragg. Billy made mention of the video relating to his dodgy haircuts, hats and shirts. He is of the firm belief that some of his shirts maybe on sale in charity shops in Brighton!
Billy Bragg's iconic performance at the concert was a powerful testament to the revival of the spirit of protest through music. With his guitar in hand and passionate lyrics flowing, Bragg captivated the audience, reminding them of the power that music holds in inspiring change. His songs, filled with political and social commentary, resonated deeply with those seeking to challenge injustice and inequality.
Bragg took to the stage on his own, looking sharp tonight, his eyes reflecting the stage lights as he looked into the packed Brighton Dome. The first song in his set was an emotional testament to the above. The Wolf Covers Its Tracks was an emotional song, perfectly poised to perhaps cover the latest world events. The lyrics were so real you could almost taste the destroyed concrete and debris floating in the air. This is Mr Bragg at his very best, creating a song on his guitar that transports you to the conflict zone. He finished the song with an passionate plea "as a father and a grandfather – Cease Fire NOW!"
Through his performance, Bragg reignited a fire within the hearts of listeners, reminding them that music has always been a driving force behind social movements and can continue to be so in these uncertain times.
Next up was 1649 as Bragg continued with just his guitar and voice. King James and Way Over Yonder followed. The first few songs were played almost without a break, save a quick guitar tune up.
Billy was joined with a keyboards player, and a guitar, mandolin and slide guitar player as the set progressed. The two excellent musicians would come and go throughout the set.
"Here we are at the start of a new tour and what a beautiful place to start here in Brighton". Mr Bragg then asked if we had enjoyed the film, "me back passage story as we call it!". He question was answered with a "yes" and a round of applause.
Billy promised us some material they had not played before or for a while and we had She's Got a New Spell with some fine slide electric guitar. Another great live rendition followed with King Tide and the Sunny Day Flood with more fabulous vocals, guitars and keys.
Billy made a mention of Suzi Quatro who had played at The Brighton Dome the night before. He had posters on his wall and then they were on a quiz together, and it all got a bit messy about a ploughman's lunch! The venue, The Dome in Brighton is a splendid place to visit. It is so adaptable and always seem to fit with the varied events. One night an all out rock and roll concert and for Billy Bragg it was a perfect grand setting as his music filled the venue. The staff there are great, they clearly care about visitors and want you to have a safe good night out.
During what turned out to be an unforgettable concert, Billy Bragg masterfully engaged with his Brighton audience and maybe inspired change, but leaving a lasting impact on his crowd. Through his passionate performance and thought-provoking lyrics, Bragg empowered listeners to challenge societal norms and fight for justice. His music became a catalyst for social activism, igniting a fire within the hearts of those in attendance. The concert served as a powerful reminder that through unity and protest, real change is possible.
Sexuality was followed by Billy Bragg showing his support for LGBTQ.  He gave us a story about a young person from Australia and the struggles and issues faced. he said "Trans rights are on the front line against those trying to divide communities."
The Power Of Music As A Tool For Activism:
Billy Bragg's continues to display the power of music as a tool for activism. With his guitar in hand, Bragg mesmerised the audience with his politically charged lyrics, inspiring them to stand up and fight for change. Through his songs, he ignited a fire within each person present, reminding them of the importance of protest and the impact it can have on society and Mid-Century Modern followed.
The concert served as a rallying cry for those in attendance, demonstrating how music can unite individuals and ignite a collective spirit of activism that resonates long after the final chord fades away.
Also in the set was Levi Stubbs' Tears, Rich Men Earning North of a Million with some great solo guitar playing from Mr Bragg, and for those of us unable to put up a curtain rail he had something for us with Handyman Blues.
Billy Bragg masterfully engaged audiences and inspired change, leaving a lasting impact on the crowd. Through his passionate performance and thought-provoking lyrics, Bragg empowered listeners to challenge societal norms and fight for justice. He spoke up against violence against other people and how we should all show respect for everyone.  His music became a catalyst for social activism, igniting a fire within the hearts of those in attendance. The concert served as a powerful reminder that through unity and protest, real change is possible.
From artistic expression to political influence: The cultural impact of Billy Bragg's socially conscious concert. Billy Bragg's unforgettable concert not only showcased his musical talent but also served as a platform for social and political activism. Through his thought-provoking lyrics and passionate performances, Bragg inspired a generation to question societal norms and fight for change. His ability to merge art with politics created a cultural phenomenon, empowering individuals to use their voices for social justice and revive the spirit of protest. I have not seen Billy Bragg before but now understand and appreciate what this performer does. I Will Be Your Shield is a perfect reflection of what MR Bragg is about.
Billy Bragg, is a renowned musician working alone or in collaboration with others, is more than just a talented artist. He is a passionate advocate for activism and social justice. Through his music, Bragg has consistently used his platform to address pressing societal issues. He captures the essence of protest and rebellion. Bragg's commitment to promoting change is evident in his unwavering dedication to causes such as workers' rights, anti-racism, and equality. Up next Tank Park Salute.
"Poor Old Suella eh!", this statement lightened the atmosphere as the crowd erupted in laughter. "Couldn't happen to a nicer person. She wrote a letter to day, had her say after being shafted by Sunak!" He talked about flashbacks and made mention of the return of a former PM, and then even predicted Oasis might be back in the charts! His knowledge of politics is extraordinary, he mentioned those wanting to leave the court of human rights, against protests. He said there is a word for those type of people, and  All You Fascists Are Bound to Lose was served up.
His music serves as a rallying cry for those seeking to challenge the status quo and revive the spirit of protest in our society, There Is Power in a Union.
Waiting for the Great Leap Forwards closed the set to a huge cheer and round of applause.
Billy returned on his own, looking at his watch announced we have "17 minutes left, which is the length of my first release". This was Life's a Riot with Spy vs Spy. Billy counted us in "go!".
Billy on stage, on his own once again with his guitar took us through that first album, perfectly timed. He closed with To Have and to Have Not and the wonderful A New England.
17 minutes after the "Go" the concert ended.
Billy Bragg is a true legend; he's a man with a conscience, still on a mission,  who despite the serious nature of some of his songs manages to put on a fun and enjoyable show with plenty of laughs. The energy that emanated from the crowd was electrifying tonight as we sang and fist pumped the air. Bragg thanked us for the crowd reactions and output for recharging his activism and he stated his cynicism will be temporarily kicked to the floor.
He said "there is a room full of people in Brighton who do care, you are not alone and there are people out there on your side, the power of music is not to change the world but make you believe the world can be changed."
He played a two–hour set which was a privilege to watch. Bragg's influence continues to resonate today, reminding us of the enduring power of music in shaping political discourse. I learned and felt something tonight and the opening song Wolf will stick with me for a long time.
It was good to catch up with Jack Valero Bragg, Billys son. We have known each other for ages and it was good to see him, and his new band, outside the venue. Thanks for the set list Jack!
Thank you Billy Bragg.
Billy Bragg latest release: The Roaring Forty 1983-2023. Forty years in the making and it's out NOW! You can order it here.

And Finally
Thanks to Billy Bragg, Jack Valero Bragg, the fabulous team at The Brighton Dome, and The Brighton and Hove News Music Team (Nick L).
Words, Videos and photos for Scene Sussex by Ian Bourn.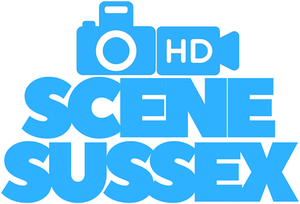 We work hard with the artists, promotion teams, the venues and not forgetting the crowd to bring you the best photos and reviews across the area. Keep Music LIVE! Follow us on Twitter and on Facebook.
Please note all original images / video are copyright, please do not copy. If any of the featured artists/promoters/venues want copies of the images – or more if available – please just get in touch.
All original pictures / video – copyright to IANB/MEDIA WORKS/ SCENE SUSSEX – Ian "The Lens" Bourn 2023.
Got an event coming up? Need some gig photography, promo shots, previews or reviews? – please get in touch! See you down the front – come and say "hi!"