Suzi Quatro – LIVE! From the moment she stepped on stage, it was clear that she still has the raw energy and trailblazing rock'n'roll spirit!
Susan Kay Quatro, born in 1950 is an American singer, bass guitarist, songwriter and actor. In the 1970s, she scored a string of hit singles that found greater success in Europe and Australia than in her homeland, reaching No. 1 in the UK, other European countries and Australia with her singles Can the Can in 1973 and Devil Gate Drive in 1974.
Quatro released her self-titled debut album in 1973. Since then, she has released fifteen studio albums, ten compilation albums, and one live album. Her other solo hits include "48 Crash", "Daytona Demon", "The Wild One", and "Your Mama Won't Like Me".
Ok, dear reader, I am owning up! I have had a soft spot for Suzi since her first appearance on Top Of The Pops with Can The Can. A huge bass guitar slung around her neck, THAT leather cat suit and that voice. I entered a competition on Noel Edmonds Multi Coloured Swap Shop to win Suzi's bass! I didn't win it, I reckon it was a fix! Well, that's my excuse. I have seen Suzi Q a couple of times, once at a record company do I was DJ'ing at the Grand Hotel in Brighton, and a 70's weekender at Butlins in Bognor. Suzi was accompanied with her sister for that one.
Suzi Quatro
Suzi Quatro, the iconic rock 'n' roll queen, took the stage by storm at her Brighton gig, leaving an indelible mark on the hearts of fans old and new. With a career spanning over five decades, Quatro's unique blend of raw energy, powerful vocals, and undeniable charisma has solidified her status as one of the greatest female rock pioneers of all time.
As anticipation filled the air at The Brighton Dome, fans eagerly awaited Quatro's arrival. The atmosphere was electric as she burst onto the stage first in a denim ensemble and then later wearing that trademark leather jumpsuit, commanding attention with every move.
The iconic Suzi Quatro took to the stage at The Brighton Dome, creating an electric atmosphere that pulsated throughout the entire night. Nestled in the heart of Brighton, this renowned concert hall provided a fitting backdrop for the rock legend's much-anticipated gig. As fans eagerly filled almost every seat, anticipation hung thick in the air, blending with a palpable sense of nostalgia.
The venue exuded a certain charm and the acoustics were exceptional, allowing every note and lyric to reverberate passionately. The atmosphere was electric as supporters from all walks of life united under one roof to celebrate Suzi Quatro's extraordinary career. Excitement crackled like static electricity as fans exchanged stories in the bar area and shared their admiration for the legendary musician.
Suzi Quatro's Energetic Performance
Suzi Quatro, the iconic rock musician, delivered an electrifying performance that left the audience buzzing with excitement at her recent gig. From the moment she stepped on stage, it was clear that age has not dimmed her passion or energy. Suzi's commanding presence and powerful voice filled the venue, captivating fans young and old alike. With her trademark leather outfit and bass guitar in hand, Quatro effortlessly commanded attention throughout her set. The crowd was treated to a high-octane display of rock 'n' roll as she belted out hit after hit with infectious enthusiasm. Her stage presence was dynamic and magnetic, engaging everyone in the room. Not only did Quatro perform flawlessly, but she also interacted with the audience, creating an intimate connection that further intensified the atmosphere. Her boundless energy was contagious, encouraging fans to sing along throughout the two hour show.
Highlights From The Setlist
During the show, Suzi Quatro delighted fans with an electric set list that highlighted her timeless rock 'n' roll prowess. Opening the show with the high-energy classic, the gritty rocker The Wild One. Quatro immediately set the tone for a night of pure rock euphoria. In the first fist clenched, leather wrapped batch of songs were also Daytona Demon, Tear Me Apart and the mighty 48 Crash. The set motored along at quite a pace for this performer , she classed herself as a "Golden Oldie". Back on the stage after a short break wearing her leathers saying, "That's more like it, this is me!" Backed by a stellar band that flawlessly complemented her energetic performance style, Quatro proceeded to deliver hit after hit with unparalleled fervour.
Quatro also surprised audiences with a few deep cuts from her extensive discography, and also soulful ballads such as Stumblin' In and If You Cant Give Me Love. A standout moment came when she performed solo, using both hands on the keyboards, a joke from the night, Suzi made reference to her Mum for this song, it was emotionally charged and gave Suzi a chance to to sit down and sing her heart out. No rest for Suzi though as Too Big was up and a stunning live performance of Glycerine Queen followed by an extraordinary thumping bass solo spot.
Back on her bass we had some Suzi mighty fine twerking in both her jeans and the leather. Both times receiving a huge cheer and resulted in a smile from Suzi. Also she took time between songs to interact with the audience, sharing anecdotes and stories that left everyone feeling connected to her on a personal level. One story from her about her Mother after she had seen Suzi perform, she asked "Do you have to play with your legs spread open?" to which Suzi replied "Yes!"
We had a few songs from Suzi's latest releases, including material recorded with KT Tunstall, and we also had some covers in there. An all out rocking version of Rocking In The Free World, from the mighty fine album, Back To The Drive. We were treated to Bad Moon Rising and a heated up Sweet Little Rock and Roller. Quatro's band members were equally impressive, providing a solid foundation for her to shine. Their tight musicianship perfectly complemented her performance, resulting in an electrifying atmosphere that reverberated through every corner of the venue.
The set looked to be coming to a close as we were served two bangers! Suzi got everyone up on their feet and clapping their hands for these! The crowd erupted as she effortlessly transitioned into fan favourites, and number one hits,  Devil Gate Drive and the thumping of drums heralded Can The Can!, which had everyone singing along at the top of their lungs. Suzi didn't stop and these two songs seemed to up her performance even higher. Stunning.
The band left the stage, Suzi appeared in her leathers and a white towel draped around her shoulders. She sat on the recently placed stool and poured her heart out with Desperado. A wave and Suzi was gone. Those two hours had flown by.
The crowd response and interaction during Suzi Quatro's gig was nothing short of electric. From the moment she stepped on stage, the audience erupted into thunderous applause and cheers. It was evident that her music had resonated with fans of all ages, as people were singing along to nearly every word. Quatro's charismatic stage presence further ignited the atmosphere, as she effortlessly engaged with her audience throughout the performance.
The technical aspects of Suzi Quatro's recent gig were undeniably impressive. The sound engineering was top-notch, allowing every instrument to be heard with remarkable clarity. From the thunderous bass guitar to the piercing electric guitar solos, the mix was well-balanced and never drowned out Quatro's iconic vocals. The stage lighting added an extra layer of excitement, with vibrant colors and perfectly timed spotlights enhancing the atmosphere of each song.
The use of smoke machines was minimal thankfully and so did not detract from the overall experience. The stage setup itself was meticulously designed, providing ample space for Quatro and her band members to move freely while maintaining a strong connection with the audience. Every technical aspect seamlessly came together, elevating Suzi Quatro's performance to new heights and leaving an indelible impression on all who attended.
Suzi Quatro's Performance
Suzi Quatro's live performance left an indelible mark on the audience, displaying her undeniable talent and enduring charisma. From the moment she stepped on stage, it was evident that she still possesses the raw energy and rock 'n' roll spirit that made her a trailblazer in the music industry. Quatro effortlessly commanded the crowd's attention with her powerful vocals and masterful bass guitar skills.
Her stage presence was both captivating and infectious, as she engaged with the audience throughout the entire set. The seamless blend of old classics and newer material kept everyone on their seats to start with and then later up on their feet, ensuring a dynamic experience for both long-time fans and newcomers alike.
And Finally…
Thanks to Suzi Quatro, her band and team, Thanks to the wonderful Brighton Dome staff, and also to Brighton & Hove News, Music Team (Nick). And, a massive shout to Steve from Guestypr, who made it all possible.
Words, Videos and photos for Scene Sussex by Ian Bourn.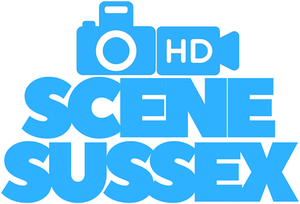 We work hard with the artists, the venues and the crowd to bring you the best photos and reviews across the area. Keep Music LIVE! Follow us on Twitter and on Facebook.
Please note all original images / video are copyright, please do not copy. If any of the featured artists/promoters/venues want copies of the images – or more if available – please just get in touch.
All original pictures / video – copyright to IANB/MEDIA WORKS/ SCENE SUSSEX – Ian "The Lens" Bourn 2023.
Got an event coming up? Need some gig photography, promo shots, previews or reviews? – please get in touch! See you down the front – come and say "hi!"