Its August Bank Holiday Friday! The Scooters are in town, The Mods are in town and three top bands are also in town: Block 33 – The Veras – Maze. Get ready this is going to be a special one! Each band bringing something unique to the stage to give everyone an unforgettable night.
Black Rabbit Productions.
Firstly a huge shout to Black Rabbit Productions. They have arranged a Mod night for the last few years and it has steadily grown in popularity. This year the team seemed to have gigs arranged in most of the larger venues in the city. All of the events were well attended and Black rabbit Productions seem to have created a regular yearly event seeing people from all over the UK coming to Brighton to attend these gigs. Well done guys – looking forward to seeing what you pull from the hat next year!
Block 33 – The Veras – Maze. Chalk 25/08/2023
BLOCK 33
Daniel Dodson – lead vocal, rhythm guitar. Andy Manning – lead guitar, backing vocals. Stephen 'Keeno' Gardner – bass guitar, backing vocals. Jamie Moore – drums, percussion, backing vocals.
Block 33 are a 'new mod revival' band from the South of England. The band are a familiar mix of energetic driven guitars, rolling bass, charging punk rhythms & quintessentially British, rasping yet melodic vocals that altogether make for a nostalgic sound catered for fans of the modernist subculture.
They kick-started their headline slot with a number of their "heavier" tracks, instantly encouraging most of the crowd to get into the groove and join their modernist movement. They opened up with a roar When It Comes Around, Hit The Ground and Away Day. This opportunity offered by this opening was not wasted, with fans eagerly dancing, and later heckling with Daniel about where they had travelled from and football teams. It was all well-mannered and served to create the fabulous atmosphere generated by these guys.
The first note of the first song had the crowd moving closer to the stage, obviously preparing for the waves of smooth keyboard chords and some top notch guitar playing. They smashed into their set with an incredible display of musical ferocity.
I have to say their performance matched their sound, they were immense!! I was very impressed with this outfit! They nailed it down tight. Here is a group that sounded authentic, looked authentic and made it authentic! A breath of fresh air. It's great that there are new bands like this now on the live circuit. We had Liberty and Square Man in the set.
The personalities of the band oozed out through their performance. You didn't want to take your eye of them in case you missed something.
The change of speed during a couple of slower numbers did not affect the quality of their sound in the slightest, with their playing remaining controlled and refined, even being able to change various tempo with ease. The constant clean, sharp drums and keys seemed to cut through everything and provided an added depth to their sound.
There's a definite maturity in the song writing and sound and every track played live tonight could easily be a single release. The maturity possibly stems back to the fact that some of the material was written before the band came together. Check out Better The Devil and Beaten, both played live.
The drums were punchy and guitars at time were colossal, the band putting their all into it. Lets not forget those great vocals, bass and keyboards!  A band as charismatic and enthusiastic as Block 33 are always going to put on a good show, but this Brighton gig at Chalk went above and beyond "good". The band's smiles were picture perfect, and the contagious nature of their energy and enjoyment made their set a brilliant one.
The last song of the set, Lucky Day, encouraged even more individuals to dance, and then leave Chalk with a happy reminder that it was a damn good set.
The Veras
Matt – Guitar and vocals, Neil – Bass and vocals and Dan – Drums and vocals
"Love a good tune, something so catchy you can't help but grin from ear to ear? Then raise three cheers for The Veras, three guys making music with just that reaction in mind". Tonight the Veras were back as a three piece. It goes without saying that we had some expertly played guitars, bass and a thumping rhythm from the drum kit tonight.
Tonight they were doing their own material. What you have is that wonderful background of talented guys performing their self penned music. Matt is an absolute joy to see perform. He didn't keep still from the get go. It's undeniably fun to witness this band in full flow.
I and their fans were excited to welcome The Veras back to Brighton. Songs from the latest album dominated the set list, but there was still plenty for fans of the bands earlier material to also enjoy.
A great set list that reflected some of their single releases. Opening up tonight The Veras played a rockier sounding Sevens and Nines. OK, safe to say you hooked everyone in the venue with that one! We then had Aint Got Love and followed by Spaceman, all sounding great!
Next was Dans Song and  When You Get It Given,  again delivered totally on point. You might get the impression I enjoyed their set, well you are 100% correct. I love what these guys do with their own material. Matt, thanks for the pre gig chat!, shows his joy and exuberance from being on that stage propelling him for the entire set. He seriously didn't stop for a second!
The Veras, did more than entertain us, they helped, along with the other bands, to make the first night of the Mod August 2023 weekend one which will be hard to forget. It was wonderful to be there and get caught up in the cool vibe and atmosphere these guys generate.
The contagious energy pumped up the crowd perfectly. The Veras had us dancing and singing along throughout the entire set.
The guys closed down with yet another single release, Ladies First, time for a breather perhaps? Not at all as The Veras left us with Shoot Them All. Stunning!
The Veras were everything and more we could have asked for in a band to be playing these MOD nights. They have songs that make you stop whatever it was you are doing, and give them the attention they deserve.
By the end of The Vera's set, the room was dancing around to their infectious tunes and tones and great lyrics, showing that new fans had been made in the short set. Been lucky enough to see them live a couple of times and have never failed to be impressed.
The Veras, well they poured it out for the crowd. A true delight to hear some of those tunes tonight and to see them play live. Well played guys! Still need the vinyl!
MAZE
I arrived at the venue early to secure my spot but the crowd had already filled the room where they were waiting eagerly to see Maze. This was the second time I have seen these guys, the last time was at The Factory Live in Worthing.
Maze are a Britpop, Indie Band from South London, not to be confused with Maze from the USA! Their influences include Oasis, Ocean Colour Scene and The Stone Roses to name but a few. After having released their first couple of singles the band quickly gained a lot of attention and this in turn lead to them receiving a publishing deal with Sony music. From then on in the band has been gigging up and down the country playing and entertaining crowds everywhere they go and have released their first full album Chaos Interrupted. The band is passionate about what they do and love connecting with their audiences.
Maze are the 6 piece South London band consisting of Gary Davis on lead vocals, Paul Hancock on acoustic guitar and backing vocals, Paul Bassom on rhythm guitar, Scott Forsyth on lead guitar, Ben Rutherford on bass and Aaron Palmer on drums. The set opens with Coming For You, Actions and Can You Feel It. This set clearly had been put together carefully as it flowed beautifully. No sign of the latest single releases Are You Ready or Love Is Blind. No matter! What Maze gave us made up for those songs not being included.
It's fair to say that Maze are a band with their roots firmly planted in the days of Britpop glory and indeed, cite their influences to include the likes of Oasis, Ocean Colour Scene and The Stone Roses. They use these influences to inspire them to create a sound which is both familiar but somehow brand new and fresh at the same time.
Extraordinarily catchy sounds, which seemed to effortlessly cater for everyone in Chalk. There were some truly special songs in this set and hearing these fine musicians with a live audience, gave the songs a completely unique aura.
Everything about this band is pretty dramatic, with their image, all the way to the performance of their music, the intensity of their facial expressions, especially Gary as his face would break out into a huge smile and fire up his enthusiastic dancing – there was no doubt, again they gave it their all tonight. Light Up The Sky and Come Home were eagerly lapped up by the crowd.
T.L.S, Twisted Little Soul, closed the set. Maze have a lot of power and depth to their music, which really got the audience going! Particularly, good were the main guitarists, Paul and Scott – spot on, Paul performing some truly impressive stuff. Overall, these guys gave a strong performance with a silky smooth indie vibe.
Polished! A great band, a must for anyone to see. Their songs are catchy, their attitudes wonderful, and their shows packed full of fun and smiles.
You can find Maze on Facebook – right here!
Overall, this night was one full of excitement and high music energy that kept the crowd on their toes at all times. Each band bringing something unique to the stage to give everyone an unforgettable night.
And….. THE DJ'S!
The DJ's were Steve Bowden and Mark Foxon. No laptops or memory sticks tonight, this was all genuine. Turntables and boxes of precious vinyl goodness. What a rich choice of music and sounds they put out for the crowd. A true delight to hear some of those tunes tonight! Well played you guys!
Steve and Mark have a page on Facebook here.
Thanks to Block 33, The Veras and Maze, Steve and Mark. All bands playing, and the special DJ's made it a great show!
Thanks to Black Rabbit Productions – you guys are amazing!
Thanks to the team from Black Rabbit Productions keep up top date with these guys! BRINGING LIVE MUSIC TO BRIGHTON & SUSSEX.
Words and photos by Ian Bourn.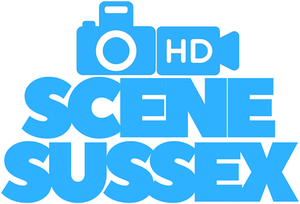 We work hard with the artists, the venues and the crowd to bring you the best photos and reviews across the area. Keep Music LIVE! Follow us on Twitter and on Facebook.
Please note all original images / video are copyright, please do not copy. If any of the featured artists/promoters/venues want copies of the images – or more if available – please just get in touch.
All original pictures / video – copyright to IANB/MEDIA WORKS/ SCENE SUSSEX – Ian "The Lens" Bourn 2023.
Got an event coming up? Need some gig photography, promo shots, previews or reviews? – please get in touch! See you down the front – come and say "hi!"