Chris Slade Timeline – top drummer for AC/DC, The Firm, Manfred Man's Earthband, Tom Jones, Asia and many more! Live in front of us. 2 hours of pure thumping rock and roll class!
THE CHRIS SLADE TIMELINE 
The Factory Live, Worthing, 24 06 2023
Ok, hands up, anyone who knows me, will know when I honestly say that every gig I go to, whether it be covering it for a publication, media outlet or news sites, and yes sometimes as an audience member, yep, no camera, is always very special. I love live music. Tonight being in front of legendary top drum-smith, Chris Slade is a night I am never going to forget. I actually got to say "Hello" and thanked him for a wonderful thrill seeker of a gig that we had just witnessed.
Why was this a special one?
Chris Slade (born Christopher Slade Rees; 30 October 1946) is a musician, best known for playing for the Australian rock band AC/DC. He drummed for the band from 1989 to 1994, performing on their 1990 album The Razors Edge along with their first live album with singer Brian Johnson, AC/DC Live and on the "Big Gun" single released in 1993. He returned to the band in February 2015 to replace Phil Rudd for the "Rock or Bust World Tour". Slade has also played with Manfred Mann's Earth Band, Tom Jones, Toomorrow, The Firm, and Asia.
In the mid-1980s Slade played with Paul Rodgers and Jimmy Page in The Firm. He has played with Pink Floyd's David Gilmour, and Gary Moore on his 1989 world tour.
Slade received his highest exposure in November 1989 when he was asked to join AC/DC after drummer Simon Wright had departed. AC/DC were signed to the same management company as Gary Moore, with whom Slade had just finished touring. The Young brothers (Angus and Malcolm) initially hired Slade only temporarily through management, then asked him–during the recording of the only album he made with them – to join the band.
Slade played on The Razors Edge album in 1990 and the accompanying world tour, and the "Big Gun" single released in 1993. According to Slade, after working on demos for the following album, Ballbreaker, Malcolm Young called Slade and told him they wanted to try a reunion with former drummer Phil Rudd. Slade replied, "That's me out then, I'm gone." Young said that he wanted to keep Slade on hand if Rudd's return did not work out, but Slade refused. However he made statements that he still got on well with AC/DC and "it was an honour and a privilege to play with those guys".
Chris Slade is currently touring the World with THE CHRIS SLADE TIMELINE – a band formed to celebrate 50 years as a rock drummer. The band takes music from all aspects of his lengthy career and has appeared at major festivals including Hellfest, 24 Hours of Le Mans, Harley Davidson Aquitaine, and Saint Tropez and is the only rock band to play the Moscow Olympic Stadium for the Kremlin Cup tennis tournament.
Tonight, in Worthing at The Factory Live was a man who has played with some of the biggest performers and bands on this old planet of ours. He has played in some of the biggest venues and at some of the world top festivals. He dropped in tonight to hammer out a two hour set, that was packed, no fillers – just killers, with that music from his career to a busy Worthing crowd. Everyone in the venue lapped up every song from the legacy of rock and roll that the man in front of us was a part of.
After countless viewings of the Thunderstruck video, and viewing from the sticks as they hit the cymbals. Now I was in front of the man responsible from the front. Damn – what a thrill! Chris Slade played those fast notes on the hi hat, pounded the side drums and not forgetting the rest of his kit for a 2 hour show, this man is astonishing. Chris had brought his full drum kit, Thunderstruck version, and it was the biggest drum kit I have had the pleasure of seeing on the Factory Live stage.
I grabbed  a  shot  of the set list, I just had to make sure I didn't miss a song title in this review. I was a bit late arriving! How do you set about to create a set list with so many legendary tracks to choose from?  I am not sure, but my palate was satiated. I guess some of the attendees may not have heard one of their favourite tracks. But, for me? I was well happy!
Now let's see, Dirty Deeds (done dirt cheap) opened up. This was followed up by one of my fave ACDC tracks, Big Gun! I won a bet with that song with a huge ACDC fan who had not seen the film and had missed this single release. Needless to say dear reader, I won the bet! Next a slight change with Joy bringer from originally Manfred Mann's Earth Band, A swap of vocals for this number with  Stevie Gee who had been laying down some cracking bass lines and swapping vocal duties with Bun. This was a top notch performance. Breathtakingly good.
Next up is a powerhouse live version of the AC/DC track High Voltage with Bun Davis back on vocal duties. This man is an amazing vocalist and managed to get the crowd to test out their singing voices early on. He is full of fun and mischief, at times teasing other bandmates by looking as if he was going to disconnect equipment by tugging on a jack plug. Bun Davis tonight gave it all! The full Brian Johnson treatment on vocals and performance. He prowled the stage and engaged with the crowd. What a performance. And yes, if you closed your eyes you could be in front of AC/DC! He really is that good.
Chris tells the crowd, though his mic piece that in the early 80's he was in Uriah Heep and July Morning was song number 5 on the set list. The Bells! The Bells chime as Bun jumps back on stage for the classic Hells Bells. Quite superb.
Now before he joined AC/DC in 1989 (for the first time – see above history) , he had worked with Gary Moore "and the next song is a tribute to the late great musician and to Phil Lynott"'. It could be nothing else as the beautiful guitars resonated around The Factory Live with a superb rendition of Parissiene Walkways. Some lovely guitar and bass lines for this one. This was turning out to be one of the special gigs.
Next up as Bun dashed back to the stage was Back In Black, and I am fast running out of superlatives here! Chris then gave us an intro to Kashmir explaining he had been given permission to perform it live. Superb stuff from the band. Bun was back as Shook Me All Night Long thundered out across the busy venue. Buns voice was brilliant; no matter how high or long the note, he hit everyone and he kept it going every time he hit the stage.
Also in the set was a real surprise, Comfortably Numb, a Pink Floyd track and also Blinded by The Light as we journeyed back again to Manfred Mann's Earth Band. I just stood there in awe.
Chris and his band were not finished with us yet! Oh no! It was a full tilt AC/DC boogies to bring the night to a close – Thunderstruck, with some top vocals from Bun and the crowd as Chris was just breathtaking to watch, that famous high hat intro then the massive side drums boomed it out – thunder! This was leading into the final two songs of the night with Razors Edge and the massive finale High Way To Hell.
What a set! Chris powered thru the performance, only at the end did he manage to grab a beer. His band were all superb. Chatting to guitarists Steve and Mike and keyboards player after the show my partner thanked them for playing the Floyd track "thanks for listening" came the reply. These guys are real busy and said they were heading off for Europe. Bun was a joy to witness and speak to as he hurried past to get to the stage or as he came off the stage after a song. Bun didn't stand still all night long! He couldn't!
The band played it really tight. The show tonight from Chris and his band was awesome and the energy and the sheer joy was definitely was clear to see on the face of the band and the crowd.  Chris appeared to be having a ball! A night of rock n roll history at The Factory Live!
Did I say mention I had a quick word with Chris Slade, oh, ok I thought so. Thanks Chris! Thanks to The Timeline! And what a timeline! You may have picked up the fact that I seriously admire this man. I loved the band also!
A Video for you rockers and rollers! TURN IT UP!

The Chris Slade Timeline is a must go see! Seriously!! I so wanna see them do it again!
Thanks to Chris Slade Timeline.
Thanks to The Factory Live
A huge shout to the super team at The Factory Live #wherelivemusicmatters. This really is a little gem of a venue and tonight the sound mix was spot on. And it was wonderful to see all the band members and just the right amount of well timed smoke! First class night guys and cheers to the brilliant security and bar staff.
Words and photos by Ian Bourn.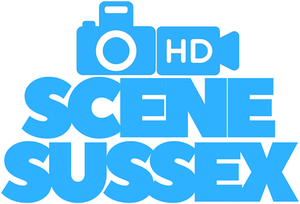 We work hard with the artists, the venues and the crowd to bring you the best photos and reviews across the area. Keep Music LIVE! Follow us on Twitter and on Facebook.
Please note all original images / video are copyright, please do not copy. If any of the featured artists/promoters/venues want copies of the images – or more if available – please just get in touch.
All original pictures / video – copyright to IANB/MEDIA WORKS/ SCENE SUSSEX – Ian "The Lens" Bourn 2023.
Got an event coming up? Need some gig photography, promo shots, previews or reviews? – please get in touch! See you down the front – come and say "hi!"