Thunderthumbs Project – The Factory Live 29 June 2023.
Thunderthumbs – is a celebration of the music and bass playing of Louis Johnson from the Brothers Johnson. All the hits we loved and more. Led by Phil Mulford it is a Stunning night of Thunder Thumbs And Lightnin' Licks.
Thunderthumbs – is a celebration of the music and bass playing of Louis Johnson from the Brothers Johnson. All the hits and more. Stunning! Thunder Thumbs and Lightnin' Licks for nearly two hours.
The Thunderthumbs Project was something that bass man Phil Mulford had wanted to do for many years. It is a celebration of the music and bass playing of Louis Johnson from the Brothers Johnson. The Gig, if you are lucky enough to catch them, features a 10 piece band playing songs that featured Louis' bass playing including tunes by Michael Jackson, Quincy Jones, George Benson, George Duke, Jeffrey Osbourne, Lee Ritenour Billy Preston and of course The Brothers Johnson.
The Thunderthumbs project returned to jam, to play and have fun! And they did…
From Michael Jackson's Thriller and Off The Wall to Quincy Jones' Mellow Madness and so many other legends amongst the great names of his era, Louis Johnson was the Johnson Brother who added the fire to so much unforgettable music that this night promised to revisit. His style incorporated more funk plucks in combination with his thumping, which along with the Music Man StingRay sound gives a very funky, unique sound.
Louis Johnson died on May 21, 2015, at the age of 60. His nick name was "Thunder Thumbs". Louis Johnson was ranked number 38 on Bass Player magazine's list of "the 100 Greatest Bass Players of All Time"
This was superior, the smoothest of grooves, with a snappy, upbeat message about the bass playing and contribution to so many records that Louis was involved with. All we missed was Jackson's breathless focal point during those tracks. I, and the gathered crowd at The Factory, could no doubt imagine Jackson or even George Benson up there. It really was THAT good! The version of George Benson's Love Times Love was pure class.
The production of this performance was stunning. The sound was clear and punchy, allowing the bass to soar mixing in with the 10 piece Thunderthumbs. Not forgetting these guys switch it up and around and put down some delicious mixes of funky instrumentals. All led from the back by maestro bass player Phil Mulford who also provided a brief history of each of the songs played.
Louis Johnson  and his work appears on many well-known records by prominent artists. Johnson played on Michael Jackson's albums Off the Wall, Thriller and Dangerous, and hit songs "Billie Jean" and "Don't Stop 'Til You Get Enough". He also played on George Benson's Give Me the Night. He was one of three bassists on Herb Alpert's 1979 album Rise, which included its top-10, Grammy-winning disco/jazz title-track. Due to his distinctive style, Johnson was nicknamed "Thunder-Thumbs". His slap bass playing arrived soon after Larry Graham brought it into the mainstream, and both are considered the "grandfathers" of slap-bass playing.
We got some truly marvellous classics tonight and played live after an introductory musical segue, such as The Dude, Sweet Syncopations, Its The Falling In Love and so many more. Phils bass playing was absolutely spot on, the riffs the thunder thumb was alive and kicking in Worthing tonight.
There was no better proof of the universal appeal of this extraordinary Bass player than a pretty full venue at The Factory Live. This is a supremely talented group of singer/musicians whose energy, joy and love of the music just spilled out into the audience. I said to Phil half way through the set "Thanks for coming back, it's a pure joy to see you and the guys playing again".
The Band: (just check out the credentials of these guys!)
Thunderthumbs line-up, as per the website:
The Band line-up is:
Phil Mulford – Bass – Lionel Ritchie, Lewis Taylor, Beyonce.
Debby Bracknell – Vocals – Ariana Grande, Mariah Carey, Mica Paris and the Kings Coronation Concert!
Simon Foster – Vocals – The Flying Pickets, The Blues Brothers.
Geoff Dunn – Drums – Incognito, Terence Trent Darby.
Nico Sabatini – Guitar-  Joss Stone, Hamilton West End.
Simon Heeley – Keyboard – Four Tops, Temptations, Paul Young.
Andy Greenwood – Trumpet-Al Jarreau, Quincy Jones, Michael Buble.
Phil Todd – Saxes- Oleta Adams, Swing Out Sister, Whitney Houston.
Pat Hartley -Trombone- Tom Jones, Brand New Heavies.
Thunderthumbs marched through hit after hit. The first set made up of perhaps lesser known material apart from a Donna Summer banger, Sweet Love and The Dude. Phil and the guys engaged with the audience inviting us to stand, dance and sing along (though not much encouragement was needed!).
These guys gave us another night of the most memorable "tribute" concerts I have seen in a while. Well done to Nico Sabatini who made it to Worthing with minutes to spare!
Thunderthumbs successfully proved again that talent and music are timeless. I was chatting to a gig goer at the bar, she said "Where is everyone, it should be packed in here with a stage full of talented musicians". I had to agree, perhaps it was because it was a School Night or the cost of living crisis that is impacting live music performances.
Set two was made up of the more familiar work items of Louis Johnson, serving up great versions of Love X Love, Midnight Love Affair, Billie Jean and segued into PYT. This, as we approached the end of the set gave us a wonderful mix of Light Up The Night and Stomp.
When it comes to fusing together musical styles in a way that delivers a really engaging and successful set, not many bands spring to mind to claim that same success as the brilliant Thunderthumbs Project can. As an Edinburgh and Brighton club DJ I had got to know many of these records as they were played in night clubs to packed dance floors, these guys replicated the sounds perfectly.
Come back again soon, I will be there along with a crowd to enjoy this superb night of live music and performance. A night full of unique sounds, all wrapped up in a comforting musical blanket of nostalgia. Check them out if they play near you! Thank you Phil and the Thunderthumbs project team!
A Video: Thunderthumbs Project: PYT.
And Finally…
Thank you to Phil Mulford and Thunderthumbs,
Thanks to the superb team at The Factory Live – #wherelivemusicmatters.
The Factory Live is based in Worthing. A favourite venue of ours. Great staff and a top stage area with some of the best lighting and sound mix set ups around. A great line up of up and coming gigs!
A huge shout to the super team at The Factory Live. This really is a little gem of a venue and tonight the sound mix was spot on. And it was wonderful to see all the band members and just the right amount of smoke, hardly any tonight! First class night guys and cheers to the brilliant security and bar staff.
Words and photos by Ian Bourn.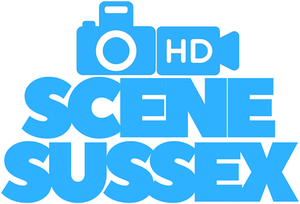 We work hard with the artists, the venues and the crowd to bring you the best photos and reviews across the area. Keep Music LIVE! Follow us on Twitter and on Facebook.
Please note all original images / video are copyright, please do not copy. If any of the featured artists/promoters/venues want copies of the images – or more if available – please just get in touch.
All original pictures / video – copyright to IANB/MEDIA WORKS/ SCENE SUSSEX – Ian "The Lens" Bourn 2023.
Got an event coming up? Need some gig photography, promo shots, previews or reviews? – please get in touch! See you down the front – come and say "hi!"