Event by STAY SICK, Guitar Wolf ギターウルフ and Top Left Club: Hope and Ruin 26/10/2023

Guitar Wolf were back! Guitar Wolf proved that a rock show needs to be exactly that – a show! Punk, sunglasses and dripping sweat at The Hope and Ruin.
Guests were top local outfit, the excellent Top Left Club who should carry a health warning! Stay Sick put on a top night.
Guitar Wolf proved again tonight they are truly living the Rock'n Roll lifestyle like no one has ever done before and you can hear that in their wild and furious songs: Sweat, blood, tears and unfiltered pure energy result in wild and destructive set of Rock'n Roll anthems!
But Rock'n Roll is still not enough for a band like Guitar Wolf and so they launched a whole new genre called Jet Rock'n Roll which depicts a wild mixture of Punk, Rock and Noise! I can confirm that in the Hope and Ruin tonight all those ingredients were on display.
Guitar Wolf: The Band
Gotz – Bass Wolf
Seiji – Guitar Wolf
Shingo – Drum Wolf
Guitar Wolf has gained a cult status all around the world, like no other Japanese band before!
During a short intro track the trio downed their bottles of beer, once drained they were placed on top of their respective amps. As they chugged their beers the unattended guitars howled and screamed with waves of feedback.
Seiji led the trio on vocals and guitar. He wore the usual sunglasses and was dripping with sweat for most of the set. A large chunk of their show and the appeal of Guitar Wolf is their energy, and Seiji injects so much of his personality into the show. He is always pulling the shapes and exaggerated facial expressions and motions as he plays. He sang, gonna have a good time tonight. He wasn't wrong!
Guitar Wolf didn't stop, not once, for nearly an hour and a half of hell for leather rock and punk. Damn they were good!
And so the set, sadly my Japanese is not great and it was so delightfully loud I couldn't have heard what was being said anyway! But, I did recognise a couple of tunes. I attach the set list and if anyone is able to translate, please let me know.
One moment he was on stage hammering his bass, the next Gotz grabbed a mic and gestured everyone to come to the front. He stepped back and launched himself into the crowd like a human missile. He was grabbed and held upside down as he "walked" across the ceiling. Great stuff!
The leather jackets were very Ramones and the frequent 1-2-3-4's also gave more than just a passing nod to the brudders Ramones. Only a few songs  in and Guitar Wolf Guitar were already dripping with sweat and the spilled beer from earlier. In all that leather it was a wonder we didn't have a heat exhaustion casualty.
We had a couple of crowd bundles, I nearly lost my right ear as the guys almost caught me with their boots as they crowd dived! Yes, in The Hope and Ruin! They didn't care, neither did the members of the crowd who got caught up in it all, and thankfully were there to catch the guys and hold them aloft as they circulated around the Hope and Ruin! After the crowd dive the crowd just seemed to get into it as a large moshing/pogo pit opened up. Extraordinary scenes indeed!
A lot of what was played seemed similar, nothing wrong with that. It was loud and catchy enough to keep the crowd motivated! They take pinches of influence from punk, rock, rockabilly and garage to create their unique "jet rock n' roll". You have to think of a Japanese version of Ramones. They are ear-splittingly loud, with plenty of feedback and distortion. And yes, they're that fast too. I have to confirm that Guitar Wolf are true performers and always put on an amazing live show.
The memory of the bundles on stage, and off, will no doubt last longer than the buzzing ears. The evening was just utterly nuts but you know what; it was a shed load of fun – which is just the way it should be. Well played Guitar Wolf!
Their music is bordering on the extreme and it is damn loud and very fast; just like Rock'n' Roll was always meant to be. If Guitar Wolf are playing near you go see them in action. Do not forget your earplugs!
And that all important set list!
Top Left Club
The Band
Johnny – Bass + Vox
Tim – Drums
Jimi – Keys + Vox
Mac – Guitar + Vox
Top Left Club should carry a health warning: Get ready to submit to the filthy frequencies about to be unleashed. Raw, pure songs filled with visceral energy will saturate every corner of your mind.
I was lucky to have been part of the team that filmed TLC at Concorde 2 for a live session, and then caught them again outside the Fiddlers Elbow in Brighton for their second ever gig. Since then we had the pandemic and I then seemed to always miss seeing this band play live. That is a real shame as they are one of my must see bands. Tonight they proved that they still are!
The sound put up by these guys is heavy and loud. I actually cannot put a "sounds like" tag on the sound they generate. It is a bloody decent racket though!
You may recognise some of the faces. This synth/punk band from Brighton is made up of members from Rotten Foxes, Young Francis HI FI and Skinny Milk! Now there is a pedigree you seriously cannot mess with.
The guys are back from a tour across Europe and have played to audiences of 4,000 to 6,000 strong. Johnny explained they had a great time and made to feel like rock stars, although seeing 5 guys dressed in shell suits caused some initial interest! TLC are like a ticking time bomb ready to go off and capture the UK.
These guys know their stuff and are damn good at playing it! I have been lucky to have known Johnny and Tim for a good while and have followed them and photo'd them since their early days as Skinny Milk.
They put on a good 40 minute set for us. If you happen to live with a 50 mile radius of The Hope and Ruin, there is a good chance you may have heard your windows rattle! Top Left Club take no prisoners! Jimi on vocals and keys has finely tuned his performance as he also bounces around the stage, he swaps vocals with Johnny throughout the set.
Johnny and Tim have always just seemed to know what each other are doing and project a perfect tight drum and bass performance. A shout to Mac on guitars, now this person is one of my highly rated favourite guitar players, he put down some serious riffs tonight. Well played.
Back to the set! The venue had really started to fill up! A terrific atmosphere was blossoming. After the short intro seeing the band adopt their recognised stance, we were into  Talk Talk, RIP, Shark Eye, No Control and P*ss, were included. Top Left Club closed down the proceedings with Tie Me Down and Demons. We wanted so much more!
You must go see this band as they unfurl their flag or T Shirt across the city and beyond. Two highly rated album releases with more to come! You get the power from the bass, guitars and drums and then you have Jimi on keyboards punching through the sound barrier and searing their overall sound into your ear drums. It is quite an experience. I have said it before that Top Left Club  have captured something new and unique.
They have great songs and all pull in to give an enthralling stage show and performance. This band has grown in stature and prowess since those early days, hell yeah, just go see them!
STAY SICK!
Stay Sick are promoters based in Brighton. They have been around for a while now and fronted by Neil Sick Smith. Great night and well organised as always. Thank you Neil/Stay Sick.
Established in 2008, now a Brighton institution for the ones in the know, these Cramps obsessed guys have put on such greats as Billy Childish, Kid Congo from the Cramps, Monotonix, Eighties Matchbox B-line Disaster and Thee Oh Sees. With bands from Japan, Germany, USA, France and even Croatia (to name but a few), STAY SICK has made it their mission to track down, kidnap and present you with the best bands from all over the globe.
Stay Sick are nestled on Facebook here!
And Finally:
Mega thanks to Guitar Wolf, Top Left Club and Neil of Stay Sick.
Words and photos by Ian Bourn.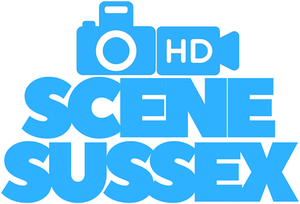 We work hard with the artists, the venues and the crowd to bring you the best photos and reviews across the area. Keep Music LIVE! Follow us on Twitter and on Facebook.
Please note all original images / video are copyright, please do not copy. If any of the featured artists/promoters/venues want copies of the images – or more if available – please just get in touch.
All original pictures / video – copyright to IANB/MEDIA WORKS/ SCENE SUSSEX – Ian "The Lens" Bourn 2023.
Got an event coming up? Need some gig photography, promo shots, previews or reviews? – please get in touch! See you down the front – come and say "hi!"