Plague UK were back! An exceptional night of live music. Guests were Dirt Royal and Unorfadox. Three great bands, one great venue! Lets go! There are videos after each section for all three bands, so clear the furniture and open the windows wide!
Saturday 28 Oct 2023 – Prince Albert, Brighton.
Plague UK, Dirt Royal and Unorfadox
PLAGUE UK
These guys steamed back into Brighton for a set at Brighton's Prince Albert, with a new album on release Time To Come Down,  on a rather wet and windy Saturday night.
These are the power Punk Rockers that are the Plague UK, the band was originally from way back in 1976.  Punk band The Plague, known to have played the Roxy Club more times than any other, released a single in 78 called 'In Love', which charted and was played on national Radio. The band disbanded back in 1981, and they decided to reform in 2005, and in 2015 put out an album called 'What Do You Expect' but again the band went their separate ways in 2016.
Well, now its time to let lose this monster of a band. The band continuing to use the new name, and a recently settled collection of three fine musicians. There has been a line up change and now Simon has stepped up on vocals, he has cast of his stunning Union Jack guitar and swapped it for a bass. New guitar man Dave was on fire as riffs and solo breaks were fired out. Dave's experience in various bands, as he told me, brings a unique and lively sound to the band. We were ready to see the band start up and "bring it" to Brighton and spread the sound and energy of Plague UK.
Simon Godfrey (vocals, bass), Lee Morrell (drums) and Dave Leak (guitar)
Make no mistake; these guys are all accomplished, talented musicians. They have come together from various other sources to continue with Plague UK. It was fabulous to spend some time with the guys pre gig and catch up since we last met. Their gig schedule has increased, and I have to say Plague UK are one of my top go to bands if they are playing.
Simon had also explained how the sounds and influences had changed since last time. There was more punk, more rock, some MOD influences and he has taken over more vocal duties. I overheard one member of the crowd chatting with Simon saying how much he was reminded of early Weller/Jam. In addition, I had to agree, the streamlined three piece hit us with hard guitars and riffs, and bass with Lee powering his stunning drum kit. It was punk, it was Mod and it was rock. It's a unique sound and Plague UK delivered!
Plague UK had set local outfit Dirt Royal to headline and I can confirm they warmed the fairly busy crowd up brilliantly with their set!
You have to be impressed with the way these three play, its fast and tight. Their material tonight was put into a brilliantly crafted set mixing EP tracks, album content and new material. They deliver this without any of their songs sounding similar or tired. It's all fresh and as infectious as hell!
Plague UK hit the stage opening with Kick Us Down and Live Your Life. The sound generated with buzzed up guitars, was an almost back to basics sound and it was that sound, and attitude, which helped create a generation of music back in the day.
The set fires along and the classic Red Button, See It Now and Hang Like A Doll. We get the  the throaty bass of Simon and his top vocals, now alongside him we get a great coaxing with the virulence of driving riffs from Dave and wonderful almost concussive thumps from Lee. All three provide vocals and backing vocals. Plague UK Settled with their live performance attack sitting somewhere between a lively prowl and an all-out charge!
Tonight we got a generous helping of punk, rock, new wave, Ska and mod in a 45 minute set showing the power and energy of Plague UK. They put out a big sound for a three piece. The set closed with three great bangers! Mr Nice, Then a ska-punk infused number Fake News,  and Shit Happens.
Those strong skills and vocals. Simon and Lee working together gluing it all together with some strong bass and drums  I bloody well enjoyed that guys – a top set nailed!
There was no denying an engaging and high energy performance from Plague UK, this is a band that knows exactly what it's doing and does it brilliantly.
A VIDEO!
Plague UK can be found operating here…
Dirt Royal
Dirt Royal are from Brighton. They have slotted in some performances for The Great Escape, Support for SHAM 69 and many others. They have some seriously good releases under their belts. Recent outings to see these guys included a live slot in HMV in Brighton and a Mod event on Brighton seafront. They also supported Green Haze, a Green Day tribute at Patterns. I was lucky enough to help film a short set of Dirt Royal at Concorde 2 for a live stream.
I have known this great band for a good while. Their sound has grown over the years, their song writing abilities are extraordinary. They know how to build a song lyrically and fuse a bright and melodic influence of punk and mod.
Dirt Royal was created by Charlie Russell (lead vocals/bass) in Brighton in Under The Bridge Studios. Charlie asked Loz Hood to play drums, showing him a few demos of song ideas. Loz liked them and was interested in starting something. After a lengthy search in finding someone suitable, they were finally fortunate to hook up with Leon Fenton (lead vocals/guitar).
During lock down the band were working away on new material. Their previous album was released just before the second series of lockdowns and so the guys missed out on getting out and promoting it. Great Expectations is a cracker of an album, no fillers, and just overflows with electric excitement. Word got out and the guys had some radio play, the vinyl version has been re-printed as it sold out. The main single release went down really well and the quirky but masterful video for Lose Our Way has racked up some 6,500 views since release. And the good news for us Royals is that there is a new album is on its way!
Leon announced their arrival to the crowd. What were Dirt Royal going to unleash on us tonight? Opening with As Good As It Gets this was followed up with one of their last single releases Shoot Me Now. Shoot is a cracker of a tune – great lyrics, and damn it's so damn catchy (as always) with these guys.
The guys decided to give Dont Let The Bastards Grind You Down an airing. We have had a hilarious discussion in the past surrounding if Bastards was still a swear word these days, and as there were a no youngsters in the crowd, it kicked in at full tilt.
The set buzzed along, each song getting a warm reception from the crowd. The banter flew between the guys. Leon, suffering from the heat of the lights wrapped a towel around his head to clear the sweat. It was almost a Hilda Ogden moment and very funny to see.
They always seem to have so much fun and invite the audience in to do the same. Quality songs and quality musicianship will always win.
A new tune, there were a couple played tonight but Priced Out Of Bohemia stuck with me. We got a live full belt of Eat The Rich, damn that was fast and loud. Guitars wailing, bass and drums thumping. Dirt Royal were delivering it tonight!
Oozing raw energy, Dirt Royal don't let up. And from the opening notes they give us as a show that draws the crowd in and has them hooked.
The band is an incredible mix of abilities and talent and there are just three of them. Dirt Royal always deliver a powerful show. A combination of humour, great songs and brilliant musicianship does it for me every time, and the audience at The Prince Albert seemed to agree! Dirt Royal were clearly determined to do a loud, in your face, traditional, raw rock 'n' roll show.
Everyone is having a great time! There are those who have been fans from the start through to those who are seeing the band live for the first time.
Closing this set which seemed to just fly by, was the superb Lose Our Way and One More Drink. Nicely done Dirt Royal, you kicked down the walls and seemed to have a ball! We did! If you see the band advertised as playing somewhere – go see them. They are a musical force to witness, they have a couple of great albums and a fistful of great songs, but live they are something else and they do come from Brighton!
These three brilliant musicians/song writers entertained us with a truly authentic Brit-punk – mod rock sound, with excellent showmanship and a level of raw energy seldom seen in a pub performance.
A VIDEO!

Dirt Royal business can be found here…
Unorfadox…
There were three bands playing tonight. The wonderful Unorfadox, or  UFX opened proceedings in style.
UNORFADOX came to be in the Summer of 1976, when Brian Jardine (Lead Vocals) met Ray Amos (Bass) whilst working for an oil research company in Keston, Bromley.  Brian introduced Ray to old school friend Pete Hayward (Lead Guitar) and so UNORFADOX was formed along with Ray's friend Andy Elphick on drums.
Influences in music came from far and wide and included bands such as Dr Feelgood, Budgie, Split Enz and the Punk and New Wave movement.  After a couple of years gigging around the south east of London in pubs and clubs and anywhere they could play including the notorious Roxy Club and Ronnie Scotts, the band just amicably fizzled out leaving unfinished business!
No change in the line-up since I last saw Unorfadox back in 2020. Band Members – Ray Amos aka Ray Von/Brian Jardine/Terry Nolan/Ricky Steele.
The band took to the stage and proceeded to deliver a highly enjoyable lively. They had pulled in quite a few fans as they got to work on their set.
Opening up with Smarter Than You, no, this is their own composition not a cover of an Undertones track! UFX proceed to do what they do best and treated a busy Prince Albert to a set of Blues, Rock and Roll and a pinch of Punk.
Trust me on this, these guys do it for love of music and the audience. It just shows from their performance. UFX are must see if you like Rock'n' roll blues. The focus tonight is on entertaining the crowd with some wonderful songs and signature moves! We had band members jumping of the stage and mingling with the crowd. Brian jumping out into the crowd with mic in hand, brilliant stuff!
On they went, jumping, grooving, sliding, running as they hit out each track including Generation Beat, Faded Star, No Salvation. UFX treated us to a set of rocking songs tonight that saw people up and dancing to the sounds.
The band clearly enjoy what they are doing and their enthusiasm for their passion just oozes out of every choppy chord and riff. This in turn infects the audience more and more with every song. What more can I say?
I think I recognised a couple of songs from this very strong set as they closed off with She Does It Right (Dr Feelgood?) and Roxy.
They do it right and you will not be disappointed, believe me.
A VIDEO!

Unorfadox / UFX are on Facebook here
And Finally – thanks to all the members of
PLAGUE UK, DIRT ROYAL and UNORFADOX – UFX and the team at The Prince Albert.
URGENT: The Prince Albert is again under threat. Its OUR venue and we love it! Sign the petition please!
Words, Videos and photos for Scene Sussex by Ian Bourn.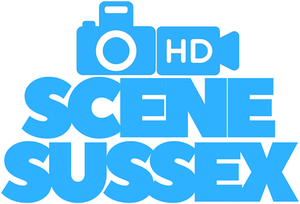 We work hard with the artists, the venues and the crowd to bring you the best photos and reviews across the area. Keep Music LIVE! Follow us on Twitter and on Facebook.
Please note all original images / video are copyright, please do not copy. If any of the featured artists/promoters/venues want copies of the images – or more if available – please just get in touch.
All original pictures / video – copyright to IANB/MEDIA WORKS/ SCENE SUSSEX – Ian "The Lens" Bourn 2023.
Got an event coming up? Need some gig photography, promo shots, previews or reviews? – please get in touch! See you down the front – come and say "hi!"