John Otway and Wild Willy Barret – The Ropetackle in Shoreham 08/07/2023
For any Otway/Barrett virgins out there, be prepared for everything from bare-chested theremin playing to wah wah wheelie bins as the duo jump from one hit and 40 near-misses to another!
A double for me, a venue I had not been to before and an act I had not seen before! I love what I do! It was a hot sticky Saturday night in Shoreham. I managed to get inside through the various doors and stepped into The Ropetackle. A very helpful person welcomed me in and arranged for someone to show me around, and the places I could go. The venue had some serious air con units blasting out some much needed cool air. The venue was lovely and the crowd tonight was entirely seated and the venue filled up quickly. Messrs Otway and Barrett were outside in the bar area chatting with gig goers and selling some merchandise. Mr Otway obliged by posing for a set of photos – thank you!
Just after 8pm the duo took to the stage to a large cheer. Speaking to a couple next to me they told me they have never missed a show featuring John or both. John was in place first with a huge grin and wearing a quite dazzling white shirt. His hair was, well as you would expect, deliciously manic! Willy looking more subdued in his attire and cool cowboy hat.
I had not seen these guys live before, but I do remember an anarchic appearance on Top Of The Pops and the calamitous appearance on The Old Grey Whistle Test. I remember it made my eyes water at the time! Nasty! I remember Willy continuing to play as John, clearly in agony, rolled around on the floor. Would we get a repeat tonight? Who knows…
I grabbed a picture of the stage before the two arrived. Packed with weird and wonderful instruments on display and various objects on the stage including a set of what looked like bag pipes, and if that wasn't enough a full sized wheelie bin! I say bagpipes quite loosely as it actually looked nasty – there was bag puss looking as if impaled on a couple of wooden stakes! Ok, so I realised the tone of the evening. This was going to be fun.
John Otway is a real one off character. He really is a true entertainer in every meaning of the word. He sings, he dances, he plays Theremin and cajoles Wild Willy as often as he can. He is loaded to the brim with contagious fun. It is impossible not to get completely engrossed in the show and his performance and antics.
John Otway goes full on IGGY POP!
John's exuberant enthusiasm plays so well against Willy's desert dry humour. The interludes between the songs were hilarious, think of Alas Smith and Jones style. They were almost comic sketches in their own right.
The song I saw on TOTP all those years ago was dropped into the set as the third song in. You know it! The fun hit single Really Free was introduced humorously by John as the high point of the evening. And, this is where the wheelie bin came into play. I, of course had no idea to start with, it proved to be part of Willy's electric guitar set up, a boom box, and whenever Willy lifted the lid it seemed as if the guitar volume was turned up to 11! It also served to magnify some of the FX pedals etc.
Highlights from the evening included Really Free, a spirited and punky Beware of the Flowers, A tasty version of Two Little Boys which opened up with the sounds of Duelling Banjos and a scream or two from Johns Theremin. It was a beautiful thing! Mention was made of that version but the two said they did it first and were going to continue to perform it! John Otway, with Attila the Stockbroker, had a version of it in 1992!
I have to say Wild Willy is an accomplished guitarist/musician playing many different styles, folk, blues, rock even a little bit of punk on a wide selection of instruments, including that Bag puss pipes or Bag pipes puss.
Even though these two musicians have not been together much over the last few years, this tour seems to have bonded them close, the confidence  and respect for each other was evident. They are superb and proved it the way they play songs such as Cheryl and Bluey Green. They exude warmth and charm and have to be one of the most engaging duos I have seen in a long while.
Otway is a brilliant songwriter, their set bounces from beautiful ballad to grunge-folk-punk, he  dubbed himself "rock'n'roll's greatest failure".  The version tonight of Body Talk was stunning to watch as John Otway had strapped about his person some percussion pads. As he hit various parts of his body we were treated to various percussion sound FX. Great fun to watch. The guys claimed they don't get much time to jam these days which led to an impromptu Somewhere Over the Rainbow, Wild Willie of Guitar and John back on the theremin, and it sounded kinda cool.
The show was split into two. The staff at the Ropetackle firing up the aircon units once again during the interlude. I treated myself to a fine pint of Ropetackle lager, boy that hit the spot!
Wild Willie doesn't do encores we were told by John. Thank goodness he teased a couple more songs. The show closed with Racing Cars – with some awesome guitar play from Wild Willie, and finally Geneve.
John Otway and Wild Willy Barrett, no question, National Treasures. Wild Willy taking a saw and hammer to his guitar is something you really do not want to miss. Seeing John Otway go full Iggy Pop, well nearly, is something else. How no one in the front two rows didn't lose an eye as the buttons flew is a wonder in itself!
Go see them live if you can. You will leave with a smile on your face and the world will smile with you. Such a great feel good way to leave a gig. Thank you Otway and Barrett, a wonderful way to spend a Saturday night. Just loved it!
Keep up to date here!
www.johnotway.com
www.wildwillybarrett.com
Thanks to John Otway and Wild Willy – what a night!
Thanks to the friendly and warm staff at the super venue, The Ropetackle Arts Centre – their website is here! A lovely venue. You made me and everyone else feel welcome. Thank you again!
Words and photos by Ian Bourn.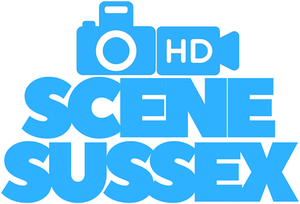 We work hard with the artists, the venues and the crowd to bring you the best photos and reviews across the area. Keep Music LIVE! Follow us on Twitter and on Facebook.
Please note all original images / video are copyright, please do not copy. If any of the featured artists/promoters/venues want copies of the images – or more if available – please just get in touch.
All original pictures / video – copyright to IANB/MEDIA WORKS/ SCENE SUSSEX – Ian "The Lens" Bourn 2023.
Got an event coming up? Need some gig photography, promo shots, previews or reviews? – please get in touch! See you down the front – come and say "hi!"