Sex Pistols Exposé and The Lee Harvey Oswalds. Patterns 14/07/2023:
If you are a huge Sex Pistols fan you'll probably love it (or hate it….), but you should definitely go see Sex Pistols Exposé, even if it's just for the chance to go and pogo to live Sex Pistols music.
Sex Pistols Exposé
Approved by all members of the Sex Pistols, the 'Sex Pistols Exposé' are the worlds number 1 tribute which brings high expectancy where ever they perform, Branding the well known clobber with Johnny Rotten's snarling persona and Sid Vicious's gimmick, It will bring back the highly loved spirit of 77′.
With 2000+ shows between them all, 15 years plus experience and having played all over the world like USA, Brazil, Japan, Australia and all across Europe including the famous 100 club & Longhorn Ballroom, The fans in Brighton now get the chance to experience what all that excitement was about in Patterns courtesy of Sex Pistols Exposé .
Occasionally used for TV and film work the contentious quartet will be heard belting out classics like Pretty Vacant, God Save The Queen, Holidays In The Sun and Anarchy In The UK and a few extra's. With a fistful of witty stage/crowd banter and raw energy the Sex Pistols Exposé will have any crowd pogoing and chanting for more.
Perhaps the most significant detail that leaps out at you when looking back on the game-changers called Sex Pistols is the speed with which it all happened and the head-spinning short time of the punk defining band's existence. Today's bands nowadays may spend longer with their stylists deciding on how much oil they need for a beard than it took the Pistols to change music history.
Patterns fell silent as the opening strains of an orchestral and proper version of God Save The Queen boomed from the speakers, this was interlaced with Sex Pistols soundbites. A really effective and clever way of opening the set.
The guitar riff for Liar kicked in as "Johnny" took to the stage. Next up was No Lip and then into EMI.
The first thing that struck me, not a minute into their show, was how strong the Sex Pistols Exposé sounded onstage. The music tonight was all bite. I swear you could almost reach out and touch every jagged note coming from the guitar and bass. As "Johnny" made his first sneer of the night and belted out the opening lines, it was clear this was going to be a unique experience.
Sid Vicious when on stage used his bass as a prop and he would spray the crowd with spit, beer and mucus. Tonight's "Sid" did pretty much the same and giving me the V fingers salute if he saw me lining up a shot. Perfect!  "Johnny" and "Sid" bounced of each other all night. There seems to be a strong bond between these guys. A shout to "Steve" – a wonderful display producing a genuine authentic Pistols wall of sound guitar work. "Paul" at the back on the kit worked damn hard on those patterns and fills that we have all grown to love.
"Lydon", even when squatting glaring into the crowd or hunched over a microphone, clutching a can of beer on stage seems to have "Rotten/Lydon's" performances down perfectly, he even really does sound like him, and damn it yes, even looked like the young Rotten. Superb. It really was like stepping back to 1977. The rest of the band have their moments, but in general have not followed the look alike route. "Rotten" sneers, glares, spits beer and snorts. It is really authentic and I can't emphasise that enough. At one time he spent a few minutes picking a bogey from his nose and, unknown to "Sid" wiped it on his back.
New York and Satellite were in the set. Some fine banter between Lydon and the band and at times with the crowd. Hilarious. Schofield and Edwards were given a shout. No one was safe as the crowd gathered momentum and drew in close. "Rotten" was on the receiving end of a well-aimed pint of beer. As the set progressed the band area filled up with empty beer cans.
Stepping Stone, Did You Know Wrong, Belsen all led us into a rowdy version of God Save The Queen. The crowd reacted as expected. Lively!
"Sid" had his own section as "Rotten" left the stage saying he was off to quaff some champagne. "Sid" gave us Cmon Everybody, Something Else and a stripped back version of My Way. "Steve" then took us through a great rendition of Silly Thing.
"Johnny" was back on stage, a new outfit for the set closing numbers, Holidays In The Sun and Bodies
If you are easily offended, there is a chance you will be with these guys. They are replicating things from the past and it is done in punk fun style. There is all the raw energy and fine detail, driving the show and set inexorably towards its burn-out climax, a gut wrenchingly good Anarchy In The UK.
If you are a huge Sex Pistols fan you'll probably love it (or hate it….), but you should definitely go see Sex Pistols Exposé, even if it's just for the chance to go and pogo to live Sex Pistols music. Classic stuff.
A VIDEO! – Sex Pistols Exposé perform EMI LIVE!
Sex Pistols Exposé are on Facebook. Its something else!
Support/Guests: The Lee Harvey Oswalds
"We do punk covers. We hate bland. We are – John Rojo Zabadasil guitar/vocals , Mark the Hump Humphrey bass/vocals , Chi the Machine drums/vocals , Luis Sandino the other machine drums/vocals."
An entertaining set from The Lee Harvey Oswalds. It was fast and loud and the guys gave us some great punk covers from Buzzcocks to The Damned to The Undertones, and pretty much everything else in between.
The Lee Harvey Oswalds have a Facebook page here.
And Finally…
Many thanks to the Sex Pistols Exposé and The Lee Harvey Oswalds. Thanks to the team from Black Rabbit Productions keep up top date with these guys! BRINGING LIVE MUSIC TO BRIGHTON & SUSSEX.
Words and photos by Ian Bourn.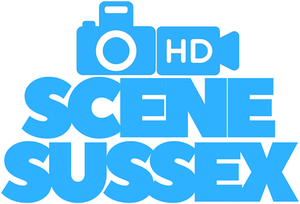 We work hard with the artists, the venues and the crowd to bring you the best photos and reviews across the area. Keep Music LIVE! Follow us on Twitter and on Facebook.
Please note all original images / video are copyright, please do not copy. If any of the featured artists/promoters/venues want copies of the images – or more if available – please just get in touch.
All original pictures / video – copyright to IANB/MEDIA WORKS/ SCENE SUSSEX – Ian "The Lens" Bourn 2023.
Got an event coming up? Need some gig photography, promo shots, previews or reviews? – please get in touch! See you down the front – come and say "hi!"