London Calling – Penny Blood: Lewes Con Club – 29 April 2023
London Calling visit Lewes once again! Top Clash tribute outfit arrived loaded up with all the hits and so much more. They were about to unleash a breath-taking punk / rock performance. London Calling will delight you and give you an adrenaline soaked aural shot of one of history's greatest rock and roll/punk bands. Support from local outfit Penny Blood!
The UK's BEST  Clash tribute outfit arrived to cause a riot at the Con Club in Lewes. They always promise a hard hitting fast paced set of all those hits and more. And they always deliver. London Calling are widely regarded as THE UK's premier tribute to The Clash. I have seen these guys three times now, and would go and see them again tomorrow.
I had a great chat with the guys before their set. We talked about Regs win on Pointless and the sizeable win he and his brother accumulated. We talked to Dave about the eight gig run on their recent tour of Australia, which had gone down a storm. Then Reg recalled his outing on Eggheads! Then we chatted with James about Ed Sheran – a long story! And then we covered some of the recent UK gigs. All the guys were so pleased with how the year has gone so far. Joe had said the gig the night before the crowd was young, but he said they knew all the words to all the songs played.  These guys are all top musicians and damn fine people. Ya gotta love London Calling!
London Calling initially formed for a one-off charity gig on the anniversary of Joe Strummer's death. After playing the short (12 song) set they were asked to play the whole set again, with half the audience joining them on a tiny, rickety stage. After that, they decided to take it a bit more seriously! After several line-up changes and a couple of years off, the line-up is now Reg Shaw aka Joe Strummer, Dave Devonald aka Mick Jones, Joe Guatieri aka Paul Simonon and James Wise aka Topper Headon/Terry Chimes.
My favourite Clash album was their first one, The Clash, from 1977. The opening tonight was the theme from The Good, The Bad and The Ugly. Guitars strapped into place, kit adjusted and London Calling proceed to play the first side of the album in track running order, missing out White Riot….. for now!. Opening up with Janie Jones and Remote Control  Dave and Reg licked their guitars into shape, superb drumming and bass completing the accurate sounds and look of The Clash.
Then a blast through side 2. Career Opportunities, Cheat and the rocker that is Protex Blue got side 2 underway! Sweat flying and catching in the light, broken drum sticks and parts of the kit gave in as James hammered the kit, literally to pieces.
I never saw the originals live, but thanks to these guys I feel as if we were all at a Clash gig!  I know these guys are a tribute outfit, and they will admit to that, but they are damn good and the sounds are as near as damn it close as you can get. Clothes had also pretty much been integral to the Clash machine. The guys replicated some of the stage gear worn by the originals.
London Calling have got it just right! They are simply the best. Guitars played at massive speed, drums and bass working hard to provide that audio back up. The vocals are superb as the chant goes up "London's Burning" – for the song of the same title.
Heavy on the hits and loved tunes, the group breaks out Bank Robber and Should I Stay. Two absolute classics and perfectly delivered by London Calling. Have you got the message yet? London Calling are on top of their game, one of the best live bands you can go and see.!
No sign of Armagideon Time, but no matter, there was plenty of the good stuff to go round. The power just oozed from Reg and Dave on riffs or lead breaks. Not a note wrong. The band switched it effortlessly up and around to also cover those ska / reggae infused releases and tracks such as (White Man) In Hammersmith Palais or Police and Thieves.
The Clash were a group that loved to almost get on a one-to-one basis with their fans, London Calling matched that with ease as they engaged with us, and heart-warming to see Reg fist bumping a young music fan who was down the front.
London Calling are unique and just magnificent in what they do. Check out their always-killer signature cover of the Bobby Fuller Four's "I Fought the Law" – it's a loud blast of pure energy. As this one hits the sell-out crowd, the front of stage area suddenly got very busy. Now having seen London Calling a few times, I knew what was coming and so my camera and myself took a few discreet steps back!
In the blink of an eye, it was encore time. I have seen the packed out crowd at The Factory and at the St Peters Church gig erupt as the boys fire into a truly blistering encore/finale with Rock The Casbah/London Calling and the song I shamefully admit to running for cover for was White Riot.
No bruises for me this time, and you'll be pleased to know White Riot manifests itself as a straight-ahead rocker, and is always one of the night's best numbers. This was put down with absolute authenticity and power.
The guys left the stage, all looking happy and with sweat running down their faces. I have to say the crowd left the con club not looking to dissimilar. That's how to do it.
All in all, you can't f**k with The Clash. The set list was perfect, as always. Diehard fans and casuals will enjoy it. This was a night that witnessed a damn fine band catch up with their ambition to be the best. They did it magnificently! London Calling have an important role in keeping the music of the Clash alive in a live showcase, reigniting the music that changed a generation.
Whilst chatting earlier the guys had said this gig was based around that first album. They are taking a short period of time out but will be back to celebrate the 45 Anniversary release of "Give Em Enough Rope"
I cant wait!
Penny Blood
"Penny Blood was a term applied to 19th century British fiction publications, usually lurid serial stories, much like our own tales of titillation and turmoil".
They have been together for a short while now. They list as their Influences, Ramones, Motorhead, Killing Joke, The Damned, Bob Mould, Nirvana, The Cure, The Cult, Arctic Monkeys. Seeing them live you can see exactly where they are getting some of it from! A great sound capturing the style and output of those bands.
Penny Blood generated their own atmosphere; we were treated to a band that gets stronger and louder. Penny Blood are highly recommended, go and watch them play live.
This slick trio is fronted by Jim on guitars and vocals will provide you with a rock and roll authentic show, top drummer Caveman Dave O'Brien on the kit and the occasional vocal, and Dom Smith thumping the bass completes the line-up. Tonight they had a good 30 – 40 minute set. I am not too clear on how long it was because it just flew by.
Penny Blood are not quiet. What you get is a face full of finely honed punk and rock and roll. They shook Lewes tonight! We witnessed some top playing and top tunes, Superbad kicked things off, followed by Dear John. Also Slanderous and Moon Boy were in there. In the Penny Blood song writing, you get a slice of big melodic punk influence that hits it just right.
The cracking tune Do it Again and Revolution were served up and the set ended with the rockin' The Odd Couple.
It's a while since I first heard this band but they've never disappointed. Really nice guys and what a great kick ass band! Way to go Penny Blood. Long may it continue!
Penny Blood, a brilliant choice to open proceedings at The Con Club in Lewes.
And Finally…
Thanks to the superb London Calling
Thanks to Penny Blood,
Thanks to Black rabbit Productions,
Thanks to the crew and team at the Con Club, Lewes.
Words and photos by Ian Bourn.
Black Rabbit Productions hosted the evening. They work hard promoting live music on the south coast. They are a promotion company with years of experience putting on music shows. Tonight was superb. They have some great gigs lined up! You can find Black Rabbit Productions on the WWW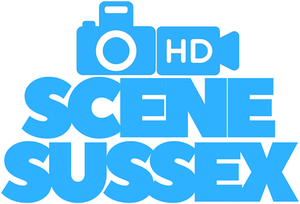 We work hard with the artists, the venues and the crowd to bring you the best photos and reviews across the area. Keep Music LIVE! Follow us on Twitter and on Facebook.
Please note all original images / video are copyright, please do not copy. If any of the featured artists/promoters/venues want copies of the images – or more if available – please just get in touch.
All original pictures / video – copyright to IANB/MEDIA WORKS/ SCENE SUSSEX – Ian "The Lens" Bourn 2023.
Got an event coming up? Need some gig photography, promo shots, previews or reviews? – please get in touch! See you down the front – come and say "hi!"