Steve 'Roadie' Jones – a celebration.
THURSDAY, 27 APRIL 2023 – The Prince Albert.
We say a final farewell to Steve, he requested a party at the Albert and that's what we're going to give him. There might be a band or two, definitely a few beers.
A few pictures from the night. Upstairs was filled with friends and acquaintances of Steve.
I have known Steve for a good few years now, and so a little hard to take in still when I get there and not see him behind the mixer or fixing some plug or other. We shared a few beers downstairs over the years, and we talked about music. He wanted to know who I had seen recently, and I would ask him the same. He was a damn fine fella and music ran through his very core. I asked him during a gig if he could trun up the lights a bit, "No" was the answer – and it became a standing joke between us.
Three music tributes live for Steve:
ASBO DEREK:
Steve – lanyards
Now I thought I had a few lanyards! I don't even come close! Way to go Steve – that's an awesome display!
DEL
Del Strangefish dropped in to play a few songs for his friend. Del is a founding member of the punk band Peter And The Test Tube Babies.
Steve – lanyards part 2
POG
Steve – totally in control
Steve – as you may never have seen him before…
I and everyone who knew Steve will miss him. Condolences to family, friends and those who were lucky enough to know him. RIP Steve, the old place wont be the same with out you. I will always walk past your portrait added to The Albert wall, and say goodnight. x.
Tonight we celebrated and remembered Steve.
Words and Pictures: Ian Bourn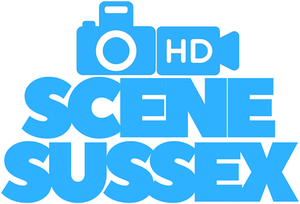 We work hard with the artists, the venues and the crowd to bring you the best photos and reviews across the area. Keep Music LIVE! Follow us on Twitter and on Facebook.
Please note all original images / video are copyright, please do not copy. If any of the featured artists/promoters/venues want copies of the images – or more if available – please just get in touch.
All original pictures / video – copyright to IANB/MEDIA WORKS/ SCENE SUSSEX – Ian "The Lens" Bourn 2023.
Got an event coming up? Need some gig photography, promo shots, previews or reviews? – please get in touch! See you down the front – come and say "hi!"