Nik Kershaw, with guest TJ Walker – The Factory Live – Worthing 24 April 2023
Nik Kershaw dropped into The Factory Live for a special gig. The maestro took us on a journey featuring those big hitting hits and new material. Support from local singer/songwriter TJ Walker.
Nicholas David Kershaw (born 1 March 1958) is an English singer, songwriter, musician and record producer.
Kershaw came to prominence in 1984 as a solo artist. He released eight singles that entered the Top 40 of the UK Singles Chart during the decade, including "Wouldn't It Be Good", "Dancing Girls", "I Won't Let the Sun Go Down on Me", "Human Racing", "The Riddle", "Wide Boy", "Don Quixote" and "When a Heart Beats". His 62 weeks on the UK Singles Chart through 1984 and 1985 beat all other solo artists. Kershaw appeared at the dual-venue concert Live Aid in 1985 and has penned a number of hits for other artists.
Tonight at The Factory Live in Worthing we were treated, and I do mean treated to a special intimate gig from the one and only Nik Kershaw, before he and his band head for Europe. I love this venue, but tonight it was packed and for the first time I was rather rooted to the spot as there was no room to manoeuvre the camera etc. or indeed me!
Hands up time, I have always been a huge fan of Niks music, those ear worms that never let you go after you hear those tunes. A greatest hits collection is around somewhere. So Nik took to the stage, following four of the tallest musicians I have seen in a while, I think they were all over 6ft tall. A huge cheer from the expectant and excited crowd greeted the band as they took up their positions.
The Band: Click on photos to enlarge.
Nik has performed across the world to huge crowds, now here he was in Worthing! Tonight and Nik and the band hit the stage running,  opening with an extended version of Come On Down, followed by Radio Musicola and then the first big hit from back in the day Wide Boy.
It was a very tight and professionally put together set and thankfully, many of the hits from his golden period in the 1980s were included, I Won't Let the Sun Go Down on Me, Wouldn't It Be Good as well as The Riddle and all were perfectly delivered.
The band were a solid outfit and the sound mix at The Factory was superb, great lighting and thankfully only a light finger on the smoke machine trigger. The bass pounded out solidly along with the drums. Some wonderful guitar play between Nik and his guitarist, and also at the back we had the keyboards. Niks voice is strong, smooth and filled the venue, and yes, he still sounds the same!
The neatly divided set was one in which the dancing never seemed to stop for some 90 minutes, some aching calf muscles this morning I imagine. Great to hear Don Quixote live. I think Peter Kay did one of his lyrics "sounds like" with this one renaming it Donkey Horses. This was a very slick presentation tonight. The Wind Will Blow, Bogart and Stick Around were in the set.
The highlight for me was an extended version of I Won't Let the Sun Go Down on Me,  Nik Kershaws voice was so strong with this as he lead the crowd to join in. The crowd voices were loud, I swear at times they almost drowned out the band! Way to go Worthing! We were given a wonderful set tonight of back catalogue hits and tracks, mixed in with some newer material. All of it was stunning.
To close things down, we were also treated to a unique version of Chesney Hawkes' hit single I am the One and Only – why you might ask, well it was written by a certain Mr Kershaw. And, with that the sun had finally gone down as Nik and his splendid band took a bow and left the stage with smiles aplenty and waves to the crowd.
This was indeed a faultless live show from Nik Kershaw backed by his superb band. Nik will be touring later in the year and I suggest you grab those tickets early!
Keep in touch with Nik Kershaw on the WWW here.
Guest TJ Walker.
I have known TJ Walker for a while, we first met before the plague hit as he was playing guitar for Suspiciously Elvis. He told me then he was going to be releasing his own material under the name TJ Walker. He handed me a card with his details and we promised to catch up again. And so, after all that time we did at last meet up again. Diary clashes and Covid just always seemed to get in the way. I have listened to and watched him on various platforms, so it was great to meet up again. We had a quick chat before he set off to do his set.
TJs Setlist:
Come and Gone – Being the Best – A Better Me – Cowboy Outta Me – I Shoulda Been A Cowboy and Long Game.
What sets TJ Walker apart from many other artists is his ability to engage with his audience. A quick tale of how he had trapped his finger before the gig and how he hoped it wouldn't interfere with his playing pulled people in. He smiles and laughs as he tells us stories between the songs and he also tells stories through his music.
We were given backgrounds to the songs. He bravely informed us that he had dressed up as Nik Kershaw, and he could not really believe he was on stage as opening guest for him. He told us he had borrowed his sister's pixie boots for this photo – which he promised he would post on Facebook (which he did!). I turned around and his sister nodded back at me "it's true".
A dream of a song was A Better Me , TJ tells us it's a love ballad. He let us know that the love of his partner had turned him into a better person. You really cannot get a more intimate memory than that. He put it all down into a song.
TJ can make that guitar do whatever he wants, he can make it rock, he can drop some blues and then twist it around with some country and western. He has a great voice and he used it to it's full capacity to entertain the large crowd.
He told us that he always wanted to be a cowboy and two of the songs in his set reflect that. A superb display of a clever lyric and his unique inventive blues, C&W guitar playing. Throughout the set you can hear a bit of Springsteen and Dave Hause maybe in there.
This man is a creative performer who can write a great song. His musicianship is really strong. He explained at one point he was using a loop station, and that he had been using it before Ed Sheeran started. He then reminded us, his blue eyes sparkling as he burst into laughter as he stated he wasn't quite a successful as Mr Sheeran!
A solid, engaging and most enjoyable set from TJ Walker. His 30 minute set was over so quickly. Go see him play if you can. I guarantee a foot tapping set and you will leave with a smile on your face.
TJ Walker is on the internet here – and check his Facebook page for that photo
And Finally…
Thanks to NIK KERSHAW
Thanks to TJ Walker
Thanks to The Factory Live and the great team!

The Factory Live is based in Worthing. We have been many times and is a favourite venue of ours. Great staff and a top stage area with some of the best lighting and sound mix set ups around.
A huge shout to the super team at The Factory Live. This really is a little gem of a venue and tonight the sound mix was spot on. First class night guys in a first class venue, and cheers to the brilliant security and bar staff.
The Factory Live is tucked away in Worthing. It's a great venue. A great team running the place, the staff were approachable, friendly and helpful. The venue is pretty large and well ventilated with a nice large bar area and outside seating and tables. The venue, The Factory Live, is located at Unit 9A, Ivy Arch Road in Worthing.
The Factory Live are on the WWW here
Words and Pictures: Ian Bourn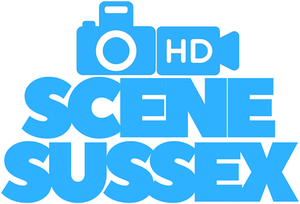 We work hard with the artists, the venues and the crowd to bring you the best photos and reviews across the area. Keep Music LIVE! Follow us on Twitter and on Facebook.
Please note all original images / video are copyright, please do not copy. If any of the featured artists/promoters/venues want copies of the images – or more if available – please just get in touch.
All original pictures / video – copyright to IANB/MEDIA WORKS/ SCENE SUSSEX – Ian "The Lens" Bourn 2023.
Got an event coming up? Need some gig photography, promo shots, previews or reviews? – please get in touch! See you down the front – come and say "hi!"