SUPERSUCKERS + The WitchDoktors = GUTSY ROCK N ROLL, and a helluva good time!
The Prince Albert – Brighton – 04/10/2023
I can tell you – Rock n' Roll will not die or fade away! Well, not as long as the Supersuckers and The WitchDoktors are around doing what they do! Quite a few folk were in attendance for this Sold Out show considering there was yet another train strike.
Band Members
Eddie Spaghetti – Vocals, Bass.
'Metal' Marty Chandler – Guitar, Vocals.
'Captain' Chris Von Streicher – Drums.
Home Town
Seattle, Washington
"You've heard our name, you've seen our records, our t-shirts and our stickers. We're probably the favourite band of someone you know and yet maybe we're still a mystery to you. Well my friend, that's okay, you're at the right place to get to know the greatest rock-n-roll band in the world, The Supersuckers."
Now let me remind you that Supersuckers do not do bad shows, and the packed in Albert crowd were so ready for it.
With the Supersuckers you know that there's gonna be some quality, honest rock, from those ass-kicking, hard working individuals behind that monster sound trying to make your life a little better through the power of Rock-n-Roll. There's a constant array of impressive guitar-work on display here from Marty, with fretboard skimming and blisteringly fast tapping. He makes it look easy, its complicated but it doesn't become overindulgent. It perfect as Eddie puts down the thumping bass lines and riffs.
The band play their stuff, its right up there and in your face, irresistible catchy tunes with a full frontal guitar and bass assault that shakes your brain from the get go! It is loud and it is fast. Eddie in his cowboy hat dressed in black topped off with a pair of Ray Bans was on Bass.
Marty sporting a well used baseball cap, denim, T and a battered looking Gibson guitar, with Chris at the back, on drums. Great to see Chris as the last time I saw him, no one could actually see him as he had been shrouded in smoke!
The packed in tight audience members buckled themselves in for the ride. A mix of well-known tracks turning the Prince Albert into a riotous party. Like a freshly brewed hurricane the Supersuckers turned the amps up high, and rocked it out for us as the Supersuckers know how to do. The band's beer-soaked riffs and bluesy grooves totally rock the house tonight!
A blistering hour + of punky rock and roll was delivered, with some between songs chat and humour which was lapped up by the crowd. Let me tell you these guys are not shy and have confidence by the bucket load. They seemed to be playing and acting the part of being on stage, in, say, a stadium playing to thousands.
They point those low slung Gibsons into the crowd, I love a low slung guitar. Marty and Eddie regularly hitting a rock god pose, sometimes spreading their arms wide at every chance offered, which caused the crowd to react and they seemed lap up the response that is fired back at them from the large audience.
Eddie Spaghetti enthralled with his presence and smile. He's, along with Marty, have to be the best front men in rock and roll. He is himself, smiling and battering his bass whilst slamming out the vocals. That's cool. The rest of the band tonight were on fire with Marty Chandler on lead guitars is on fire and is a really force to be reckoned with.
These guys are rock solid and skin-tight again, and they were on top of their game tonight as they seemed to be having a riot performing for us!This really was a set of stripped back, good-time American rock 'n' roll covering their extensive catalogue. I have included a set list, it seemed a bit short of songs but these guys mix it up and segue one song into another.
Did you know Motorhead took these guys on tour with them? After this set you can see why! The music fired at us fast and furious all the songs, short and sweet, which at times included healthy injections of punk, rockabilly and anarchy into the show. We loved it!
If rock is your thing, then Supersuckers are your band! With great songs from their career, the boys keep the spirit of real punked up rock alive.
The sweet Supersuckers website is here!
The WitchDoktors
The WitchDoktors will see you now! and yes, that's right, it's with a K!
The WitchDoktors are:
Planet Andy Last: Lead Holler (er), Gretsch 'n' Gibson Geetars, loud attire
Tony Major:  Geetars, B.Vox, Hat
Lee Page: Precision Bass plucking, B.Vox, shades, Hat
Joe Colfar: Drum kits. B.Vox. Wild wild wild youth, no shades, no hat.
I first saw and met up with these guys back in 2016 I think. I have loved them ever since. I have lost count of the number of times I have seen them play and that may be due to the passage of time or copious amounts of alcohol imbibed at the time!
They describe themselves as "Rock'n'Roll Trash". Deep in the darkest vaults of South London, The WitchDoktors have been honing their SuperPunkRock sound and shows, drawing on their 70s punk upbringing (Ramones, Clash, Pistols, Damned etc) and adding a good ol' full measure of trashy rock'n'roll-a-billy, a dash of 60s Psyche-Out Garage, a bitter twist of country and whizzing it all up with some godammed loud geetars and a special brand of thunderous drums!
The WitchDoktors took to the stage, things were behind schedule, so it was a mad dash for them to get onto the stage.
The cracked open their set with Movie Star. They rocked this track from the album $3 Hooker. That stuttering guitar intro and the rest of the band piling in perfectly.  Oh yes! Dokterin' the house as No Pain No Gain was up next.! Singer Andy Last, armed with his silver Gretsch, has a shed load of energy, charisma and charm. And he leads from the front!
Andy introduced the band "we are The WitchDoktors – with an F'ing K". Brilliant, as the band proceeded to tear into Jackhammer and New set Of Wheels. If you have not seen the Doktors yet, get yourself an appointment now!
What a sound generated, and these guys know exactly what they were doing. Loud, fast and tight as. No slowies or "fillers" just pure in your face joyous rock and roll.
Drums sparked up from Joe and a gut pounding bass guitar line filled the room from Lee, Voodoo Eye just calls for audience participation, Andy and Tony hit their guitars hard breaking this song, and this one got the crowd as we joined in with the spoken/whispered tag "voodoo eye….. voodoo eye"!
Tony, as always gave us a buzzing guitar breaks at times on his Reverend 'Greg Koch' Gristle 90. The room was steaming due to the size of the Albert crowd tonight. The WitchDoktors had us; they were not going to stop. As each song came to an end Joe would be on his feet clenching his fist and stirring up the crowd.
The 'Doktors criss-cross backwards and forwards through time, showcasing material from their releases including a blast of the previously mentioned title of their last album, Voodoo Eye, now that's an album! We had two new tracks tonight, both brilliant, and Andy confirmed things are going to plan for the new album.
The WitchDoktors are exciting to watch. They never let up and always leave you wanting more. These guys are the real deal with a fistful of great songs. The band give you a show that is dirty, raw and delivered by an amp blasting out a fist full of attitude!
Their short, but sweet set closed with the head banging Neck Tattoo and the foot tapping song, Common Prayer. The WitchDoktors have tuned and tweaked to perfection their shows. They grab their audience and, they almost make you feel you are part of the band and performance.
They love their audiences and it shows. The Witchdoktors and their finely tuned set did a great job in  whipping up the gig goers for the evenings headliners.
Well played The WitchDoktors, Andy confirmed they might be back in Brighton at Concorde 2 later in the year. Can't wait!
And Finally…
And, when it was all over, the Albert crowd looked good and satisfied. We had been entertained, and thoroughly rocked by two great outfits. It was cool for me to see the Supersuckers again, after last seeing them a few years ago.  This was a good, positive night of top notch punk, R'N'B, rock and roll music, from the beginning to the end. A great line up from Brighton promoter Andy Cavendish and his Alternative Gathering team. The sound quality and production was excellent tonight. I applaud Jon who did the mixing and production for this gig, truly well done. A great night out, and indeed worth every penny!
Thanks to:
Supersuckers
The WitchDoktors
And Andy
A Huuuge shout out to Andy C and An Alternative Gathering
Words and photos by Ian Bourn.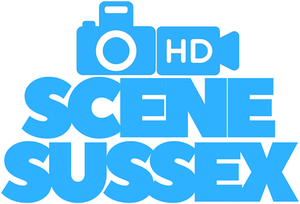 We work hard with the artists, the venues and the crowd to bring you the best photos and reviews across the area. Keep Music LIVE! Follow us on Twitter and on Facebook.
Please note all original images / video are copyright, please do not copy. If any of the featured artists/promoters/venues want copies of the images – or more if available – please just get in touch.
All original pictures / video – copyright to IANB/MEDIA WORKS/ SCENE SUSSEX – Ian "The Lens" Bourn 2023.
Got an event coming up? Need some gig photography, promo shots, previews or reviews? – please get in touch! See you down the front – come and say "hi!"