THE UNDERTONES and THE REZILLOS live: Chalk, in Brighton 28.9.23
Two bands on top of their game. The Undertones, damn they were good back in the day, and tonight proved they are still great! The Rezillos raw energy and rebellious spirit of their music is still very much evident.
The Undertones
The Undertones emerged from Derry in 1976, the result of five friends (John O'Neill, Damian O'Neill, Fergal Sharkey, Billy Doherty and Michael Bradley) learning how to play basic rock and roll. The Undertones signed with Sire Records and 'Teenage Kicks' was re-released, resulting in the band's first appearance on Top Of The Pops. Over the next five years, John O Neill, crafted further pop gems such as `Here Comes The Summer`, 'Jimmy Jimmy`, `You've Got My Number (Why Don't You Use It)' and 'Wednesday Week' whilst Damian O'Neill and Michael Bradley contributed 'My Perfect Cousin.
The Undertones are:
John O'Neill – rhythm guitar and backing vocals
Michael Bradley – bass guitar, keyboards, lead and backing vocals
Billy Doherty – drums
Damian O'Neill – lead guitar, keyboards and backing vocals
Paul McLoone – lead vocals
We were all waiting for that one song that defined this magical band. Now, some records just stop you dead in your tracks when you first hear them. Teenage Kicks was such a slice of vinyl. It wasn't really a huge hit at the time, but it did mark the entry of The Undertones, and it was their first of 13 hit singles  between 1978 and 1983. This tour was a celebration of that song being released some 45 years ago!
Now the band may be a little older now, but you know it's good to see that they're back on tour once again. This gig turned out to be, as expected, a joyous, raucous gig delivered by one of Derry's finest exports to date. The now packed in crowd were well up for this. Two cracking numbers opened up the set Emergency and then with that distinctive, urgent Undertones sound of choppy guitars You've Got My Number (Why Don't You Use It?), The first two songs powered at 100 mph drum patterns, soaring guitars and bass fills and the fine vocals delivered by Paul McLoone.
In 1983 Sharkey left the band to pursue a solo career and the remaining members decided to call it a day. The Undertones were to remain silent for the next sixteen years. In 1999 The Undertones reconvened, to once again perform their two-minute, three and a half chord songs to a new generation of fans in Derry. Fellow Derryman Paul McLoone replaced Sharkey on vocals and his vocal prowess and electric onstage presence soon convinced any doubters that he was more than capable of doing the job. He was on fire tonight.
Hats off to Paul McLoone, he is a natural frontman and his energetic and at times almost frantic style and presence pulled us all in. The latest set list highlights just how rich their back catalogue is. And that back catalogue was raided for one of my personal all time fave 45 rpm singles, Jimmy Jimmy. Back then that song captured everything for me. A stunning record and still sounds great whilst playing the recent eBay purchase of their greatest hits album today.
On stage for almost an hour and a half, the fast paced rythmn and tempo did not dip. Damn they were good back in the day, and tonight proved they are still good! Happy to report that the newer after Feargal Sharkey material, such as the fabulous Thrill Me slotted in perfectly with those early days and earlier classics from the band.
The set selection proved just how much the band have kept in touch with their roots, but also highlighting a band maturing both in terms of the musical style, and song writing skills of the O'Neill brothers. The songs and material tonight ranged from 1978 to 2007. They were playing this set tonight fast and tight.
Now if you find yourself needing a lesson in putting together a 2 minute belter then you won't go far wrong using the Undertones model. A fine example would be Here Comes The Summer! Its a joyous thing! Some 31 songs listed for the set list and am pretty sure they got through most of them!
The average age of the audience tonight may have been around the 40 year mark but that wasn't going to stop anyone in Chalk from having one hell of a rowdy time. The Chalk crowd, well they seemed to love every minute of this well-crafted set. With the set firing up the hits after every couple of songs it was a relentlessly enjoyable set. The inter band banter was fab and Paul McLoone took every opportunity to engage with the crowd. Mind you, I would love to hear Mars Bar played live!
The crowd bounced all night as if they're back in their teens. We were reliving every memory of those wonderful chaotic years, we were screaming out the vocals like our lives depended on it. Fabulous crowd in Chalk.
Every note and buzzing riff, every vocal word and note just ooze with pop/punk perfection such as Julie Ocean, Wednesday Week and Get Over You. Throw in the mix of the sound of two guitars, a thumping bass line and percussion and you have a sound that packs a melodic punch and injects a huge shot of adrenaline into the music. After seeing the set, it was clear we were heading towards the closing numbers.
The songs played tonight have proved themselves timeless and judging by the crowd they still strike home to an audience made up of all ages. My Perfect Cousin closed the set to a huge cheer! Some 30 songs packed in tight to a 90 minute set. The fact that you could sing along to all or most of those songs whilst moshing it up in the pit shows just how perfect they were and still are.
The Undertones debut LP was voted 90th in the 100 Greatest British Albums of All Time. Astonishing performance from The Undertones. It was great to meet The Undertones and have a quick chat individually and their manager, thanks for letting me shoot 5 songs! They are looking forward to the rest of the tour.
The Rezillos
Scotland's punk scene is alive and well with The Rezillos still up there leading the pack. Fans of the iconic punk band were thrilled when they announced their recent après le pandemic tour dates, and their more recent high-energy performances have lived up to expectations. The Rezillos may have been around since the '70s, but they're still bringing their style, punk rock, tunes and Rezillos goodness to the masses in the 21st century!
But The Rezillos' high-energy performance isn't just about the music. It's also about the band's stage presence and showmanship. Originals Eugene Reynolds and fellow vocalist Fay Fife are known for their dynamic and playful interactions on stage, often trading off lead vocals and engaging with the crowd. Guitarist Phil Marx, bassist Chris Agnew and another line up original, drummer Angel Paterson complete this tour-de-force. Each bringing their own unique flair to the performance.
Offstage, The Rezillos have been influential in the punk and new wave scenes since their formation in 1976. Their debut album, "Can't Stand the Rezillos," is considered a classic of the genre and features hits like "I Can't Stand My Baby" and "Flying Saucer Attack." The band's influence can be heard in the music of countless punk and new wave bands that followed in their wake. The last album, ZERO continued the adventure, and a new album is on the way! Sorry! No dates as yet, but we were played a couple of new tracks tonight.
The Rezillos:
Fay Fife – vocals, Keys
Eugene Reynolds – vocals, Guitar, Sax
Phil Marx – lead guitar, backing vocals
Chris Agnew – bass
Angel Paterson – drums
Formed in Edinburgh in 1976, The Rezillos were one of the most influential bands of the first wave of punk. Their unique blend of punk, new wave, and pop music helped to define the sound of the era, and their catchy hooks and irreverent lyrics made them a favourite of fans and critics alike. I first met them whilst on the Ramones road-crew in Edinburgh, in 1977, and have been in touch pretty much ever since.
As the band launches into the drums, bass and loud guitar for "Destination Venus," the audience is transported back in time to the early days of punk rock as Fay and Eugene took to the stage. The raw energy and rebellious spirit of their music is still very much evident, and it's impossible not to get caught up in the moment from the get go. The packed in crowd at Chalk launched themselves straight into it.  By the second track Flying Saucer Attack, The Rezillos are firmly in the groove, and are propelled forward by hard-hitting drummer Angel Patterson.
But it wasn't just the classic much loved songs such as Baby Does Good Sculptures, Mystery Action, Flying Saucer Attack and Do The Mutilation that got the crowd going. The band's newer material, including Spiked Heel Assassin, The Groovy Room and Zero were all well received. The Rezillos continue to prove that they still have what it takes to write catchy, memorable songs that get people moving. Did I mention a new album is in the works!
Two totally new tracks played tonight were Cranium and Edge Of Delight from the forthcoming, as yet untitled, new album. It was the first live outing for these songs and they are both crackers! The album Eugene confirmed will be out next year.
Phil fired up the guitar for the opening riff, Top Of The Pops after an intro from Fay, and the few hundred people in the venue decided it was time to get up and pile in! Sweat pouring down everyone's faces! The audience throwing their fists into the air as they sang the tag line of the chorus. No time to stop! Top of the Pops is a song that appears on almost every punk and new wave compilation.  The band play it well, treat it with the respect it and deliver it as if it was written last week. Perfect!
It is always great to catch up with the band. A new drum set for Angel and it sounded great, punchy and loud! There is the new album now almost complete, and if the new tracks are anything to go with its gonna be a scorcher. Eugene also chatted about a possible Rezillos event in Edinburgh later in 2024. It is still very much in the early stages of planning, I am excited about this if this comes off.
Throughout the set, the band members' energy and enthusiasm never waned. Lead singer Fay Fife continues to be a force to be reckoned with, belting out lyrics and engaging with the audience at every opportunity. Vocalist/Saxophonist/Guitarist Eugene Reynolds was equally impressive, shredding through those well known riffs and solos with ease. His sax playing was on fine form as were his vocals.
As they moved through their set the band began to wind itself up like a tightly coiled spring, Fay, Eugene, Angel, Chris and Phil were rocking us as Eugene led the band and us into the crazy Someones Gonna Get Their Head Kicked In. Both Eugene and Fay leading the crowd with the chorus and shouts!
My Baby Does Good Sculptures, Chris hit his stride with some superb bass playing for this one as Phil provided some sparking guitar breaks. A set highlight for me. Chris kept the well loved bass riff running, working with Angel to provide the rhythm and support. He makes it look effortless. Anyone who has played a bass guitar to a Rezillos track will know it isn't as easy as Chris makes it look. Guitar adjusted as we were treated to a reverb soaked (Take Me To The) Groovy Room from Phil.
It was clear that The Rezillos were having just as much fun on stage at Chalk as their adoring fans were in the crowd. The band's chemistry was palpable, and it was clear that they were thrilled to be back in Brighton delivering their music once again. It's an all killer and no filler set as always as The Rezillos play with an energy supplied from some far off galaxy, flying saucer or star.
The Rezillos had been a wee bit late on stage and so some of the set list was cut. Sadly 20,000 Rezillos Under The Sea was gone and the classic River Deep Mountain High, which always sees Fay deliver a blinding rendition of it. We did get the classy, a song they helped to revive: Fleetwood Mac's Someones Gonna Get Their Head Kicked In Tonight. Eugene stalking the crowd and delivering wonderful growling vocals on this one!
Closing the set tonight, another of the highlights of the show for me was the band's performance of I Can't Stand My Baby, which had the audience bouncing along in a frenzy. The song, which was originally released in 1977, still sounds as fresh and exciting as it did over 40 years ago, I can testify to that! In 1994, All Time Top 1000 Albums named Can't Stand the Rezillos one of the 50 best punk albums of all time. In March 2003 Mojo magazine ranked the first LP in its list of Top 50 Punk Albums. Zero did well in the charts, pretty sure the new album will do the same!
Fans of all ages and backgrounds come together tonight to celebrate the music they love, united by a shared passion and that Rezillos rebellious spirit. Fay and Eugene switch around vocal duties. The set list is always different and so you always get a different show every time. The Rezillos will always catch you off guard.
The Rezillos proved again in Chalk that they still deliver a killer live show. Fans who were lucky enough to catch them tonight due to the early start, were treated to a set that featured classic hits alongside new material.
Rezillos Rock!
A Video: The Rezillos Live! Someones Gonna Get Their Head Kicked In Tonight
Keep in touch – over 18k followers – keep up to date on Facebook here!
And Finally…
Thanks to THE UNDERTONES:  John, Michael, Billy, Damian, Paul and Barry.
Thanks to The Rezillos: Fay, Eugene, Angel, Chris and Phil.
Thanks to Shona, and the CHALK team.
Words, VIDEO and photos by Ian Bourn.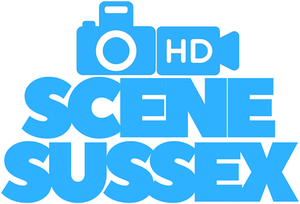 We work hard with the artists, the venues and the crowd to bring you the best photos and reviews across the area. Keep Music LIVE! Follow us on Twitter and on Facebook.
Please note all original images / video are copyright, please do not copy. If any of the featured artists/promoters/venues want copies of the images – or more if available – please just get in touch.
All original pictures / video – copyright to IANB/MEDIA WORKS/ SCENE SUSSEX – Ian "The Lens" Bourn 2023.
Got an event coming up? Need some gig photography, promo shots, previews or reviews? – please get in touch! See you down the front – come and say "hi!"