GREEN HAZE: The Factory Live – 23/06/2033 – A Black Rabbit Production.
Green Haze – The No.1 Green Day Tribute
I am a huge mega Green Day Fan, but I have never seen them live. I heard American Idiot on the car radio when it came out. "Who are these guys" I asked myself – only to find out I had just missed a show at The Brighton Centre a couple of days before hand! Damn! I regularly kick myself for that one!
Touring extensively across the UK, Europe & internationally, GREEN HAZE are the most in-demand tribute band to one of the best rock bands the world has ever seen – Green Day.
Green Haze regularly play to sell-out crowds at some of the biggest and most established venues & festivals, including The Manchester Academy, BugJam Festival at The Santa Pod Raceway, The O2 Academies and The Rugby 7s Festival to name just a few! Tonight they stopped off in Worthing at The Factory Live.
Green Haze know how to build up an audience. Green Haze using the background music – pre gig soundtrack by replicating Green Day with a recording of Queen's Bohemian Rhapsody, and it was followed by a blasting of Blitzkrieg Bop, by the Ramones brudders, then Also sprach Zarathustra. So, be assured these guys pay attention to detail. Jordan had some tech issues to start, but when corrected you could damn well feel it!
The second Green Haze's Billie Joe Armstrong, Stevie, stepped on to the stage at The Factory, it was as if nothing else mattered for the crowd, as the opening guitars for American Idiot blasted out over the sound system. Sounded great! Green Haze were exactly what was to be expected.
We got straight up punk rock and to everyone's delight and excitement (mine included) opening with American Idiot.
Jumping around the stage on bass was Mike Dirnt (Matt). Now Matt has obviously studied Dirnt closely – he had the look, the poses, the leaps tied up and smashed out some powerful bass. Great to chat with you Matt – got ya in mid-air!
On Drums of course is Tré Cool (Rich). Sitting at the back Rich piled it on thick with power and some great rocking fills throughout the over 90 minute set.
On other guitars and vocals was Jordan, he nailed the riffs and some finely tuned solo slots with Matt. Chatting to him later he said he had played with Green Haze before, he was the original guitarist. He was filling in for Steve who was on Holiday! Great job sir! I have to say I think these guys had more guitars on stage than Green Day!
Second song into the 23 song set list, yep you read that correctly 23 songs, was Holiday. I know some of the songs are short but others are longer and intricate. This song sounded terrific and it was all very authentic. In the early segment, we also had Boulevard of Broken Dreams and that section closing with When September Ends.
Stevie's "Billie" SJ pale blue guitar was a perfect replica, stickers and initials all over the place. Looked and sounded great. Clearly Matt had also worked on his guitars to replicate those of Dirnt. Already half way through the set Green Haze had set a high bar. The crowd kept jumping along on a hot and humid night. Could they keep it cookin?
The guys seemed to rev it up as the sound mix was tweaked and I swear the volume was increased and were served up 21st Century Breakdown, Letterbomb,and then it was time for one of my favourites, Know Your Enemy. Green Haze were on fire as the set blistered along. The set covering the years of Green Day and their back catalogue.
Green Haze brought the show to a close with a bombarding assault of those big tunes, Hitchin' A Ride, St Jimmy, Minority (with some fine crowd involvement) and I have to say the set was highlighted by a sublime take on Basket Case. Stevie bounced around like a mad man to the rapturous cheering of the crowd. He even went into the crowd with his guitar blasting.
The band left the stage apart from Billie – Stevie. Stevie was left to his own devices for an acoustic Good Riddance (Time Of Your Life). It seemed a perfect choice of a last song, with Stevie gently playing his guitar and sincerely singing "I hope you had the time of your life." Green Haze – We did. The band took to the stage for a final bow.
"One More Song" chanted the heaving crowd in The Factory. The guys had played for some 90 minutes, but they seemed to be having the time of their lives as they hammered up the requested American Idiot again, with both guitars working, it was powerful stuff.
The band looked at their watches; "ah what the hell, lets do it!" shouted Stevie as the full-length version of Jesus of Suburbia was delivered. Matt had sliced his thumb open earlier and the neck of his guitar was now covered in blood as the claret splashed on the stage floor.
The Green Haze song selection was spot on, capturing the energy of a Green Day live show. The unification of band and audience was emphasised by each member of the band trying to engage in singing and general tomfoolery with those in the first few rows of the crowd. I was lucky enough to be in the first few rows myself! Each member of Green Haze took care to interact with as many gig goers as they could.
Black Rabbit Productions set up the gig. It was a display of sheer magnificence that will be difficult to equal. The enthusiasm of each member of Green Haze and how they connected with the audience proved why they are on top of their game, and one of the top tribute outfits you could ever want to see. It was a complete experience, nothing was out of place and the stars seemed to have aligned for this gig. Perfect. Green Haze are an outfit not to be missed.
It was a triumphant showing from Green Haze. Green Haze: Awesome as F**k
A Video – are you in it? Green Haze: American Idiot.

And Finally…
Many thanks to Green Haze, The Factory Live and Black Rabbit Productions. Click on the name to visit the website.
Words and photos by Ian Bourn.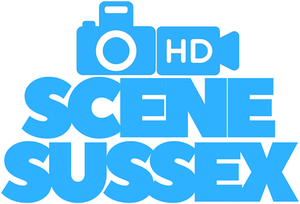 We work hard with the artists, the venues and the crowd to bring you the best photos and reviews across the area. Keep Music LIVE! Follow us on Twitter and on Facebook.
Please note all original images / video are copyright, please do not copy. If any of the featured artists/promoters/venues want copies of the images – or more if available – please just get in touch.
All original pictures / video – copyright to IANB/MEDIA WORKS/ SCENE SUSSEX – Ian "The Lens" Bourn 2023.
Got an event coming up? Need some gig photography, promo shots, previews or reviews? – please get in touch! See you down the front – come and say "hi!"