Motörheadache and Cyanide Sundae, at Patterns in Brighton – a Black Rabbit Production 17/06/2023 .
Rarely are audiences treated to two bands of such quality on the same bill. Black Rabbit Productions had put two class bands on again, marrying up once again Motörheadache and local outfit Cyanide Sundae.
Motörheadache: Rob Campbell on Bass and Vox, David Nutter on drums, Shane Haigh on guitar.
Rob/Lemmy implores. "We are Motörhead, and we play rock 'n' roll."
Maintaining that three-piece look, Motörheadache were in fine form. "Lemmy" was pounding away on his bass and singing up to the mic as usual. Shane was excellent with the supreme guitar work and David at the back beating hell from the kit. The last time I saw Motörheadache was about a year ago. This time, I thought Motörheadache were in great synchrony together and those classic songs really came off well live in Patterns. They opened with Snaggletooth and went on to play a fiery set that included The Hammer, Burner, Shoot You In The Back, (We Are) The Roadcrew, and Ace of Spades.
They played tracks from across the back catalogue, and sadly, we will never hear them live again. Unless you go to see Motörheadache. They guys seemed to enjoy being close to the crowd and engaging more.
A couple of face melters into the set, such as Born To Raise Hell and We are The Road Crew, "Lemmy" asked if we could hear it all ok, he said he thought it was a bit quiet and asked for more power – " turn it up muthaf**ker" we all screamed, and we got it! Motörheadache are keeping Lemmy's legacy alive and loud!
When Motörheadache takes to the stage, one senses that you are on the set of a 1980s metal video and it has come to life. Motörheadache bring it to life. It is as close as you are gonna get these days, with an authentic amp header Murder One glowing in the dark.
Sadly since Lemmy passed away there was a sudden reality check for millions of fans that there would never be another live Motörhead gig. It is a hard and tough pill to swallow for many. However, I have to say not all is lost as there is an alternative out there; they are as close as you can get to what the real thing did and achieved. Their name is Motörheadache.
It was a punishing 90-minute set. It was full of those trademark one-two-three accurate covers of this glorious sweaty metal music. The band hammers through a series of crowd pleasers. Rob inviting some of us to form up a mosh pit mid-way through the set.
Bomber was served up and dedicated to the people of Ukraine, with some well aimed venom laced words for Putin and his invading army – It's a Bomber! These guys are so close, they even linked pinkies as Motörhead did on the live at Wacken recording. Stunning attention to detail!
No Class, Killed by Death and RAMONES were in the set, those three songs were set favourites for me. Damn it was good to be back with these guys.
The time had raced past, Rob noting the time said they had to drop a couple of songs, then the trio delivered metal's crowning achievement: the all-time greatest metal tune, the incomparable Ace Of Spades.
There is not a lot I can say about their live show except that the band were as uncompromising as ever. The crowd loved it. I loved it!!
Now, you may also need a day off after a show, It's not just the hangover. It's not just the sore throat from drinking and smoking too much and yelling along to every song. It's the hearing, mostly that has taken an absolute battering, that high pitched ringing in your ears and the thought that everyone you talk to is mumbling. This is normal after a Motörheadache set, just as it was after a Motörhead show. I can tell you that wearing earplugs will not help!
It finishes as it starts, "We are Motörheadache, and we play rock 'n' roll." Keep it alive Rob! We love it! The guys took a bow, well deserved and left the stage with Rob fist bumping his crowd.
A VIDEO… Ace Of Spades

Keep in touch with  Motörheadache here: https://www.motorheadache.com/ and on Facebook.
Cyanide Sundae
A brilliant choice for guest slot, opener for Motörheadache, well done to Black Rabbit Productions. Cyanide Sundae are made up of three musicians who are just born to do it and do it loud with style! I have loved this outfit since the early days.
Paul on vocals and guitar duty,  André hitting his bass and Kev on the drum kit. I have known these guys for a while, since 2018 I think. I have seen them play a good few times, and the last time I saw them was with Motorheadache at Concorde 2, and prior to that, the last live gig in Bar 42 in Worthing. Scene Sussex has in the past reviewed videos and their amazing debut album, Blinded Generation. A new album is close to dropping and I cant wait to hear it. Andre told me before the gig it is pretty much done, and it sounds epic!
A unique hard rock band from the south coast of England, Cyanide Sundae have been making waves in the local independent rock scene since 2016. 2017 saw the release of their acclaimed debut E.P 'Nothing To Lose', which features four thunderous fast paced songs demonstrating their full on approach to a sonic rock songwriting.
They have been putting in gigs and building their support base with powerful live performances ever since. As their set progressed the crowd got ever larger. That's why they are so good, they draw you in with their metal/punk/rock genre mix.
Their set opened up with the usual mix of class guitars, drums and bass. We got Can't Run and Can't Hide, Get Out Of My Life and the sublime Born Ready. If ever a band was born ready it is Cyanide Sundae. These guys should be out there on the larger stages.
Cyanide Sundae are so capable of delivering razor tight guitar playing with all the relentless riffs, blistering solos and the drum and bass fills you could ever need. There are some serious tunes and melodies on display tonight. The new material sounded superb.  The set finished with a top tune of theirs Do Or Die.
You need to go get your glass sundae bowl and fill your ears with a large portion of Cyanide Sundae. These guys give a great performance and the music is as good as it gets.
Cyanide are well worth checking out, visit the website and watch their videos – here! Keep in touch with the guys on FaceBook here.
And Finally…
One sentence summary: two excellent and kick ass rock bands who put on excellent shows.
Thanks to Motörheadache and Cyanide Sundae. Thanks to the team from Black Rabbit Productions keep up top date with these guys! BRINGING LIVE MUSIC TO BRIGHTON & SUSSEX.
Words and photos by Ian Bourn.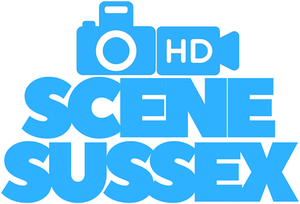 We work hard with the artists, the venues and the crowd to bring you the best photos and reviews across the area. Keep Music LIVE! Follow us on Twitter and on Facebook.
Please note all original images / video are copyright, please do not copy. If any of the featured artists/promoters/venues want copies of the images – or more if available – please just get in touch.
All original pictures / video – copyright to IANB/MEDIA WORKS/ SCENE SUSSEX – Ian "The Lens" Bourn 2023.
Got an event coming up? Need some gig photography, promo shots, previews or reviews? – please get in touch! See you down the front – come and say "hi!"